Brightwater Kodiak Bear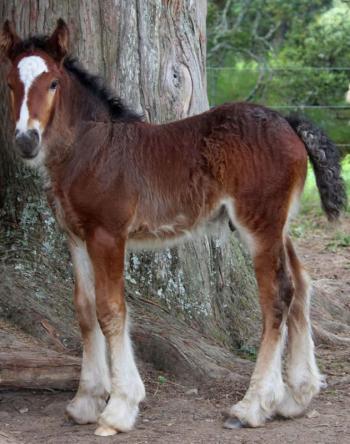 GYPSY VANNER COLT
Sooty Bay
January 11 2016
EMH 14.3
Ee Aa

Retained

Sire: Mr. Beau Jangles
Dam: Brightwater Annelisia

DNA Parentage verified
Approved Home Only

Brightwater Kodiak Bear is a very hairy lad and carries the sooty gene in him making him a very dark bay and is getting darker as he sheds out his winter coat. He has exceptional feather, coming off the knees, although badly bog burned in winter and will grow as tall as his full brother who, at this writing, was just measured at 14.2 at 28 months old. He will make a great gelding for someone who likes the solids. Updated photos coming soon.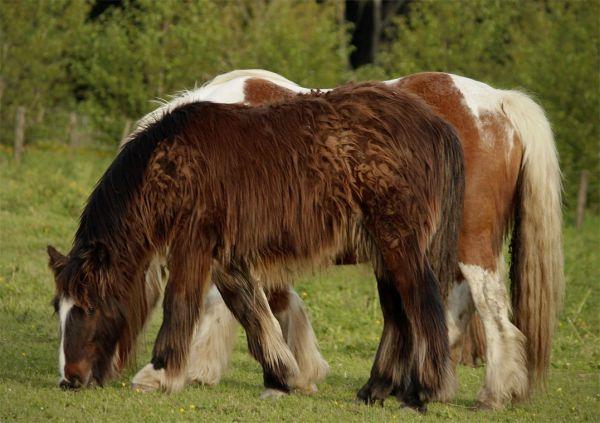 © Brightwater Gypsy Vanners
grazing calmly with his dam at 9 months old. You can see how badly bog burned he is and just about as tall as his dam already.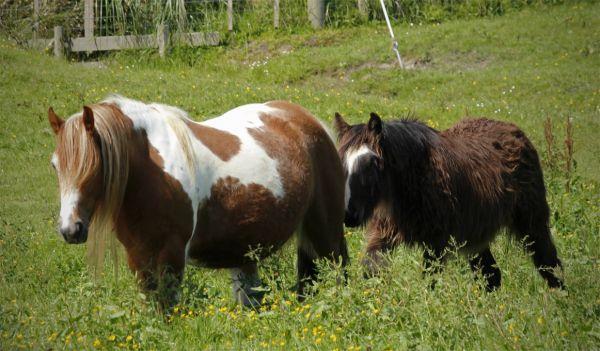 © Brightwater Gypsy Vanners
very hairy dude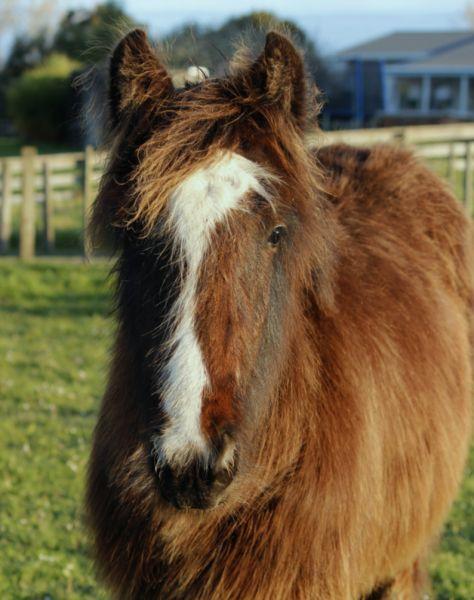 © Brightwater Gypsy Vanners
8 months with cute fluffy ears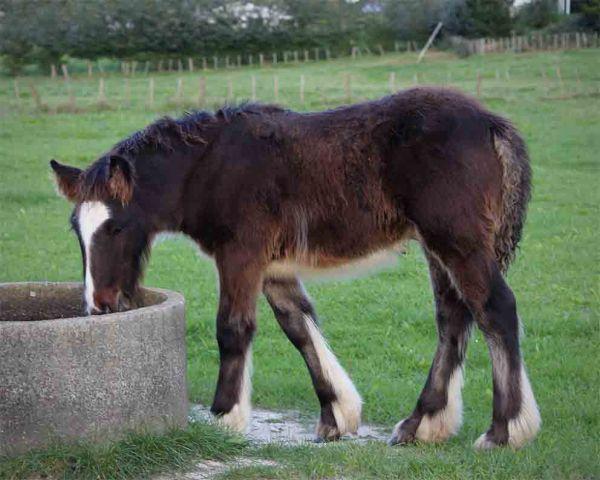 © Brightwater Gypsy Vanners
4 months and his coat is darkening up
© Brightwater Gypsy Vanners
He has 3 black feet and they will go dark as he gets older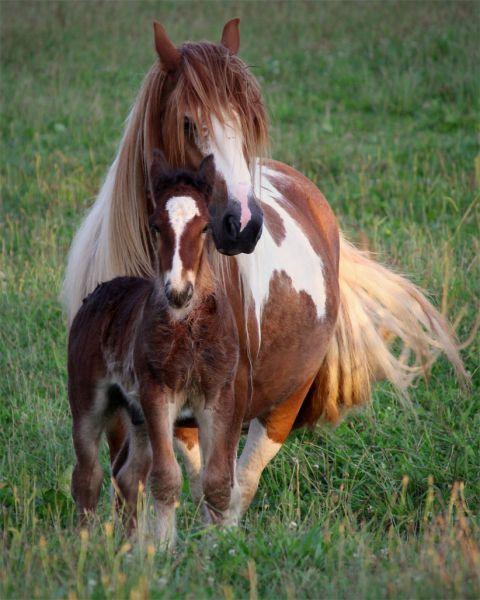 © Brightwater Gypsy Vanners
just over a week old now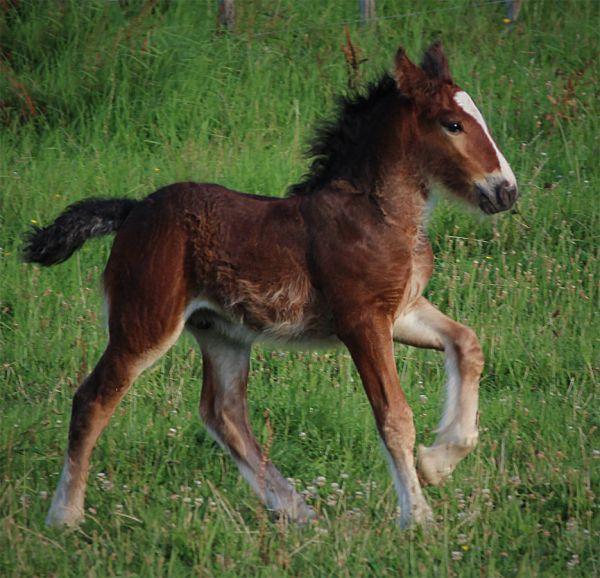 © Brightwater Gypsy Vanners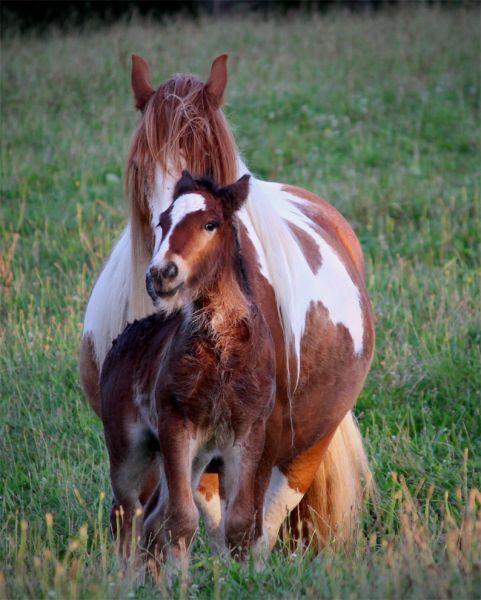 © Brightwater Gypsy Vanners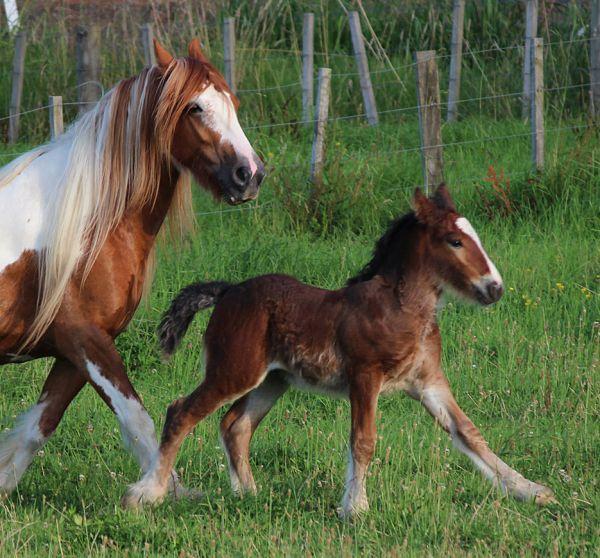 © Brightwater Gypsy Vanners
very long legs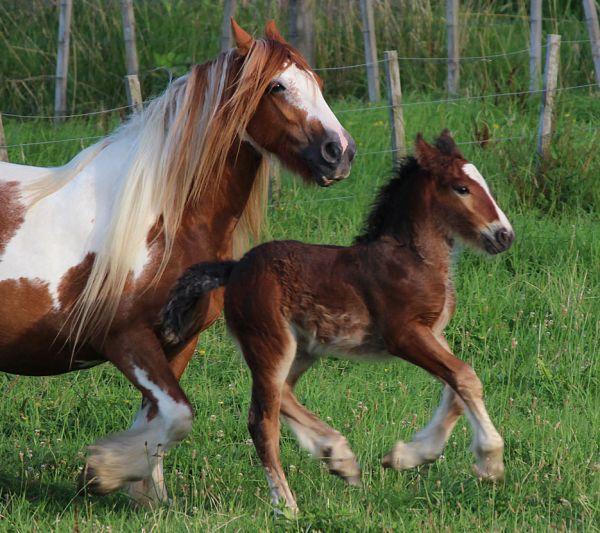 © Brightwater Gypsy Vanners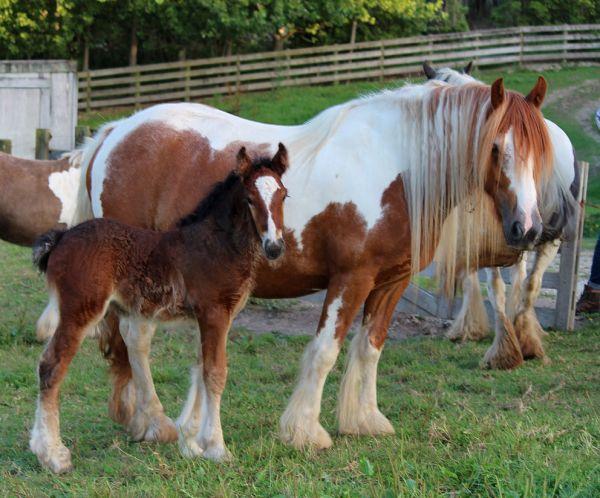 © Brightwater Gypsy Vanners