Dedicated to................
---

This page is dedicated to all the horses that have sadly passed away for one reason or another. It is heartbreaking to watch a life being born and nurtured so tenderly into life, only to see it pass away again. I for one take it very hard but I feel more for the dam as she calls for her little one over and over again. Somehow they seem to get over it far faster than us humans and I am grateful to nature for that. Now we just have to work on me.

If anyone else would like to add their beloved horse here you are most welcome. It is heart warming to know that other people do share your deepest sorrow and pain, so please let them share it with you. Please email me with your pictures and story and I will endeavour to post it for you.


---
Halters and Horses
Speaking from experience please DO NOT leave halters on horses for whatever reason unless they are designed to breakaway under pressure. I have lost 2 foals this way, the first, The Cisco Kid, snagged on a tree branch all of 2 inches long and the second, Kaley, was waiting to go into quarantine in the UK and she broke her neck when the halter caught on the gate latch. Foals in their panic will twist their necks either breaking or strangling them to death. It is a gut wrenching feeling to find your favourite foal hanging on a tree branch or gate latch. And don't think it won't happen to you, the first one was my prize gypsy vanner colt and I let the trainer put a halter on him to run in my tree filled paddocks. My gut instinct was to take it off but I let it go. Well I paid dearly for my mistake and never do I want to go through that moment again! People tell me that they would not leave a halter on a foal but they would an older horse. Still many stories abound of older horses also dieing from halter stranglings, catching them on the oddest place in stalls, yards and the like. Some tell me that they have to leave the halters on, as they can not catch their horse……get it trained so you do not have to leave it on.! So I beg you all to be sensible and not to think it can not happen to you as….IT CAN!!!
---
The Cisco Kid 2008-2009
---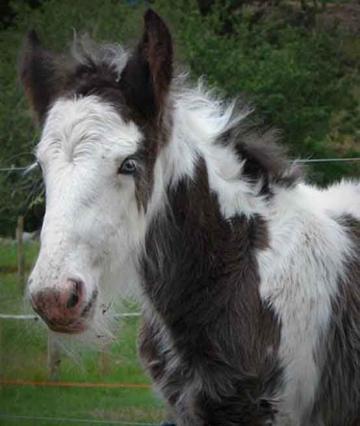 The Cisco Kid was Ria's first foal. Not only did he have stunning and unusual markings, but he had to be the most heavily feathered colt foal that I have seen to date at 2 days old. All the below photos were taken when he was only two days and his feather is already covering most of his hoof. I'm sure if it wasn't curly it would have covered the whole hoof. The last photo was taken the day before he passed at only 36 days old.
---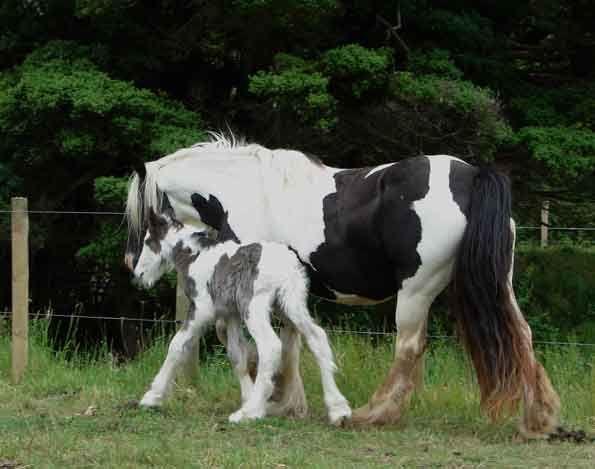 ---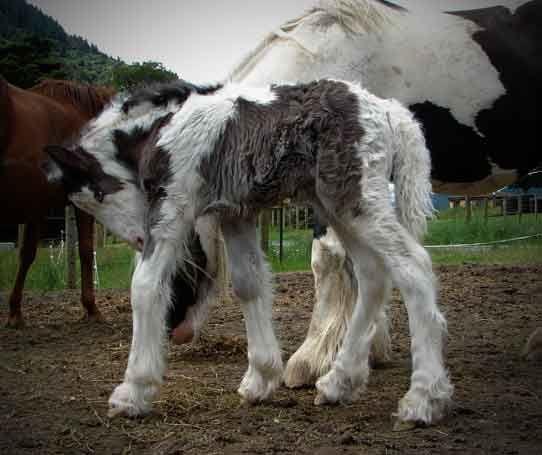 2 days old
---
2 days old
---

2 day old feather on The Cisco Kid
---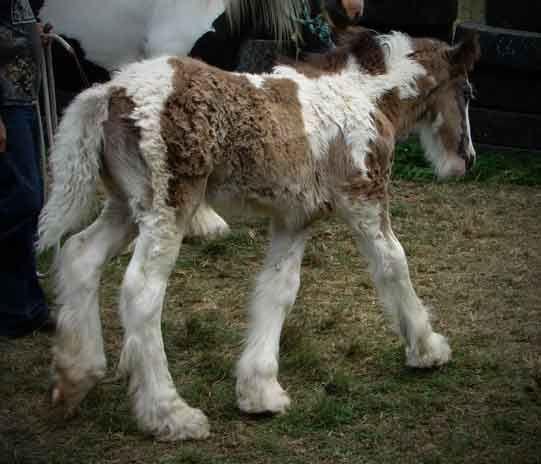 35 days old now, the day before he passed
---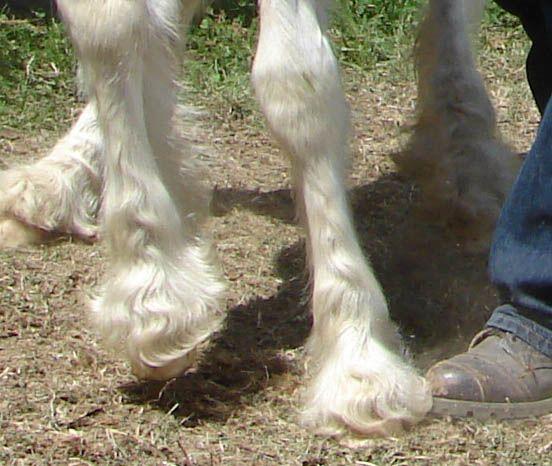 35 days old now
---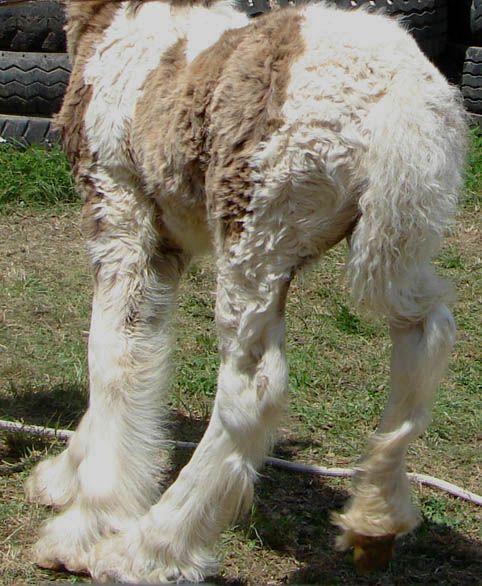 35 days old now, the day before he passed, an absolute tragedy
---
Kaley 2009- 2009
---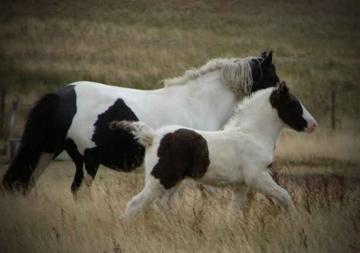 Kaley was sired by the beautiful stallion Caley's Tyson, that is shown here below. I met her owner at Horsemonden Fair in 2009 and he showed me this fabulous 4 month old filly from a good heavy mare. There was no doubt in my mind when I first laid eyes on this girl that she was coming home with me.

While Kaley was waiting to go quarantine in the UK she snagged her halter on a gate latch and broke her neck. These yards were immaculate, well built and maintained. It was gut wrenching not only for her owner but for me as well. When he told me over the phone that morning, I found it incredibly hard to hold it together as memories of my colt, The Cisco Kid flooded back into my mind. I just like to thank Caley, who Kaley was named after for kindly refunding my money that I had already paid for her. It was most generous of him.
---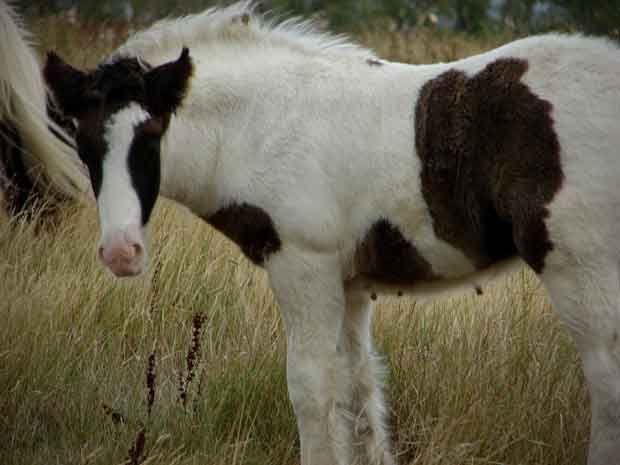 ---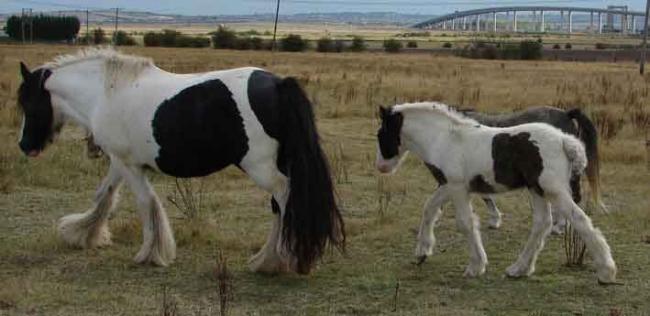 ---
Kaley's sire " Caley's Tyson"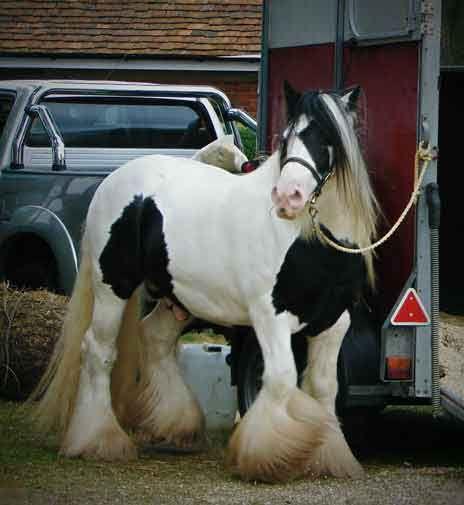 ---
Harley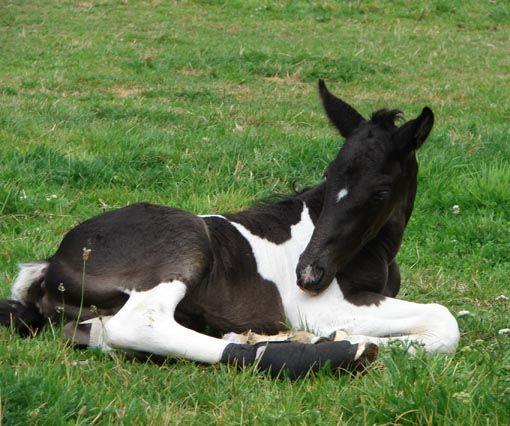 ---
Rangitira Treasure 1999 - 2012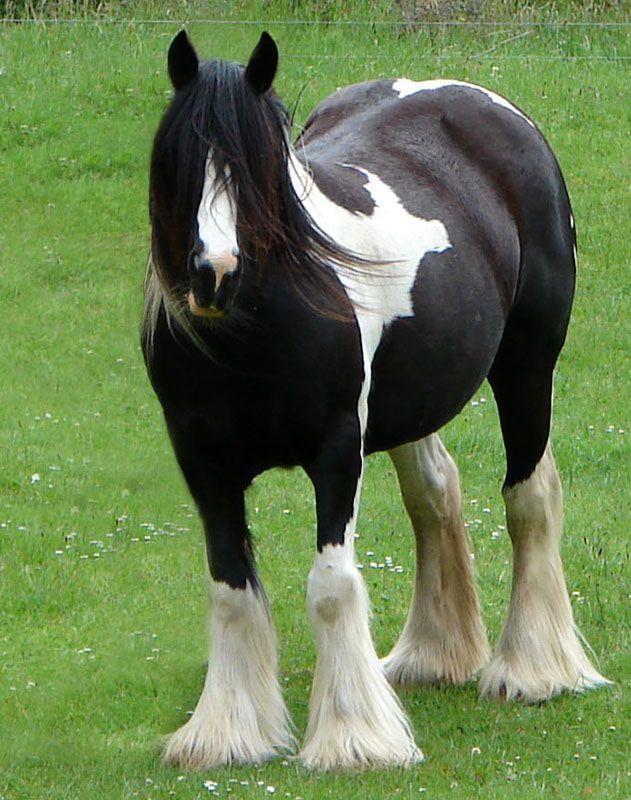 I still have not got over loosing this amazing gal and my first gypsy vanner to own and grace the shores of NZ. She was a tall 14.3 and just as wide and rivalled most stallions with the amount of feather she possessed. She gave me Picasso, Sooty, both now in Australia, Nugget who is still in Nelson with one of Ria's colt foal and then Breeze, her only filly, before we did ET with her. She produced an ET colt foal whom is again is Australia as well, Harely's Legacy, however she never produced another foal after that for 3 years running due to the ET procedure ruining her uterus forever. Something the experts forget to mention to you when taking your money. She never came right after that and slowly went down hill and no matter what the vets tried they could find nothing wrong with her. Finally she passed from a bad colic attack, having survived one a month prior to, but unfortunately we were not so lucky the second time. Rest in Peace my sweetheart and think of you many times and it always brings tears to my eyes as never will forget you.
---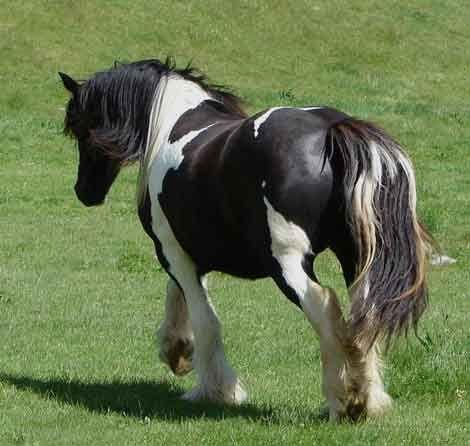 just a stunning and graceful mare!
---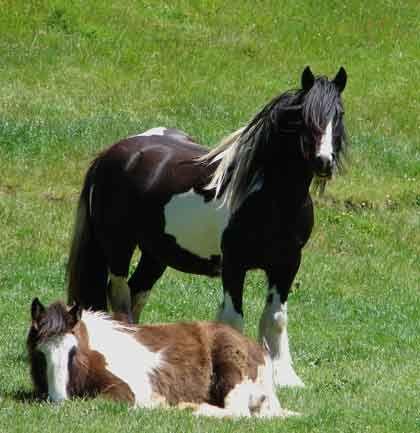 with Picasso her first foal for us in NZ
---