Brightwater Harmony
$2000
****SOLD****
Gypsy Vanner/Standardbred cross
November 14 2008 - 14.1+ hh
Ee, Tt, aa
Sire: Mr. Beau Jangles
Dam: Sasha



Brightwater Harmony was the result of my friend's frustration in Lotto tickets....they were just too slow in making her dreams come true, so Harmony was purchased instead. She swore she would never have another bay horse again, but Harmony stole her heart like everyone else's. This gal makes my heart stop when I see her move now. She brings that head in naturally and trots high steps as fast as any galloping horse I have seen. She would give the hackneys a run for their money! Next time I am over there I am going to get some video shots of her and post them. Angel has plans to put her into cart and do some showing with her and I reckon she will clean up. Well done Angel, Mike and the rest of the family, she is a beautiful girl.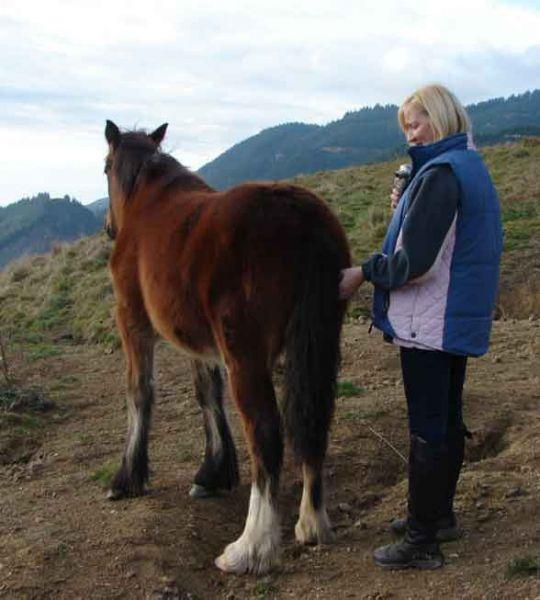 © Brightwater Gypsy Vanners
hard to find good bum scratchers up here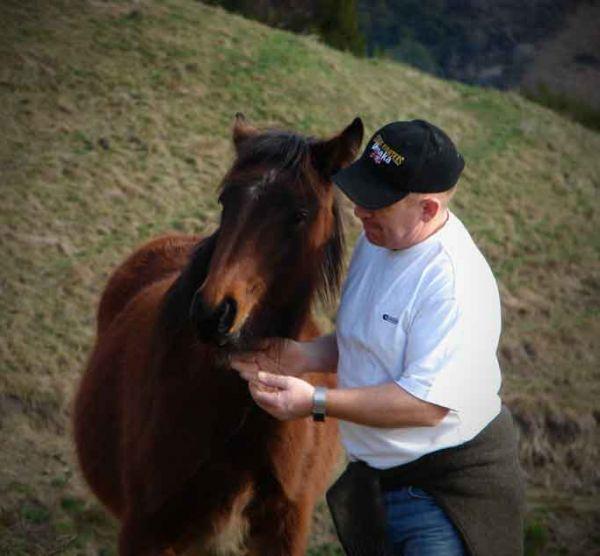 © Brightwater Gypsy Vanners
and Mike wants us to believe he doesn't like horses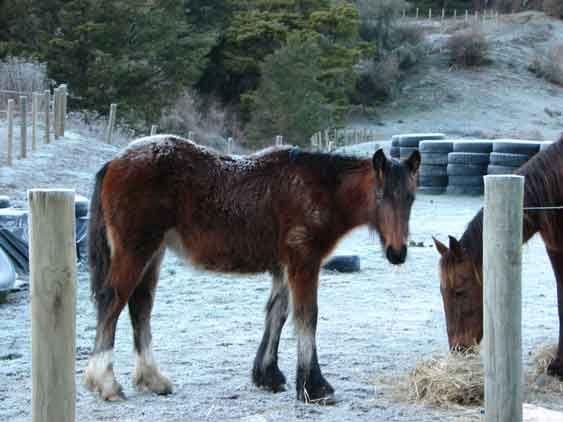 © Brightwater Gypsy Vanners
mid winter and we do get cold!
© Brightwater Gypsy Vanners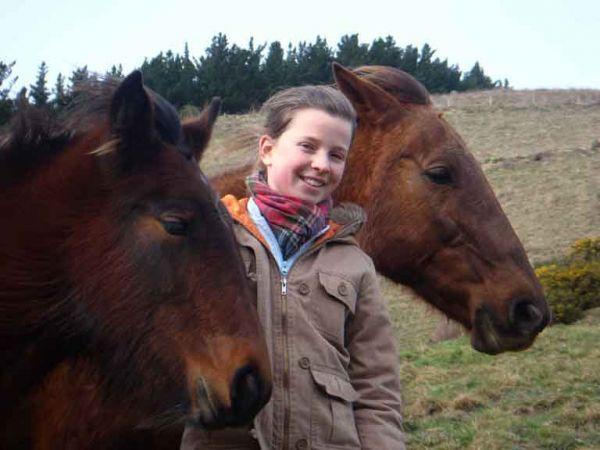 © Brightwater Gypsy Vanners
Annalise, Harmony and Sasha her dam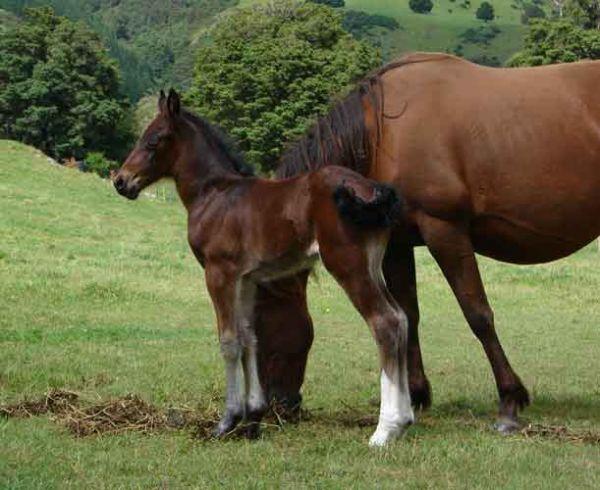 © Brightwater Gypsy Vanners
3 day old