Chocolate Truffles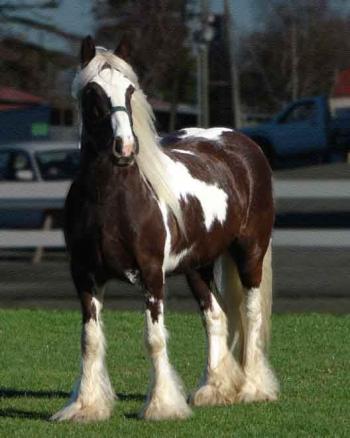 Sold to Australia
****SOLD****
Purebred Mare
2004 - 13.3 hands
EE Tt Zn
Imported 2009
Sire: The Business*
Dam: Unknown
*DNA confirmed
Since I imported my first two gypsy vanners back in 2005 I have always wanted a silver dapple or as the gypsies call them chocolate palominos. Maybe it is because I love chocolate, but after two earlier attempts to breed a chocolate palomino with The Business I finally found Chocolate Truffles, formally known as Clononeen Laiore. She is an absolutely stunning, heavy mare. She is now proudly owned by Barbara Porter in Western Australia and left in foal to Picasso. However she left me with her crown Jewel, Chantliiy Lace, who is out of my favourite boy, Lenny's Stallion, whom I had the privilege of meeting personally in 2005 when he was still in the UK. This boy just took my breath away and I promised myself I would have a mare or foal out of him. So thank you Chocolate Truffles for giving me my dream.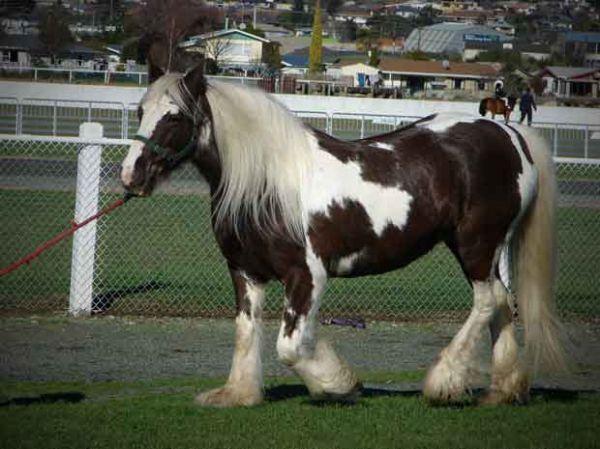 © Brightwater Gypsy Vanners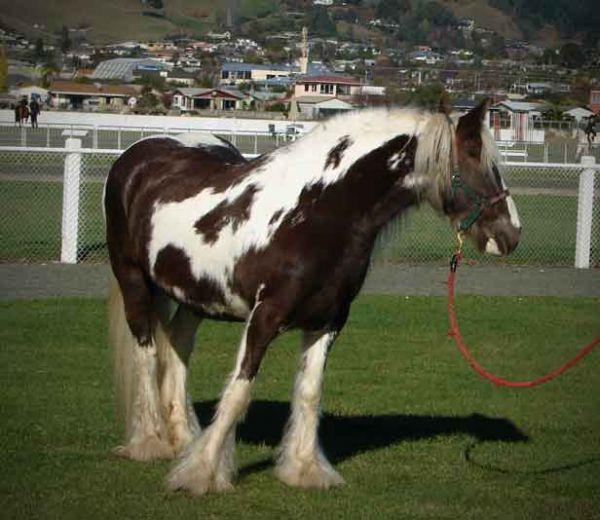 © Brightwater Gypsy Vanners
Amazing arched neck on Truffles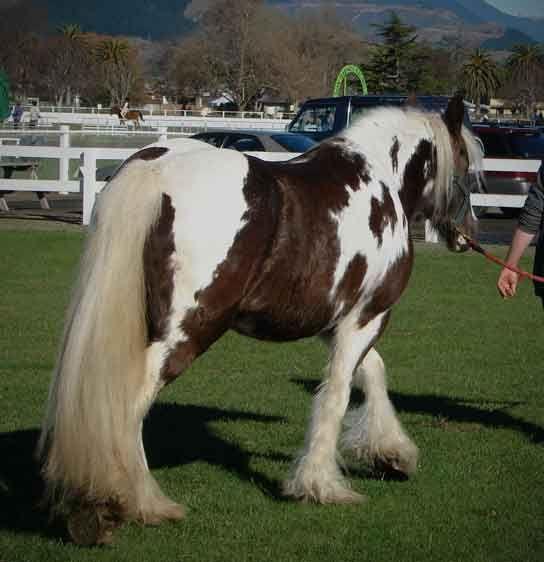 © Brightwater Gypsy Vanners
wait till her feather grows back in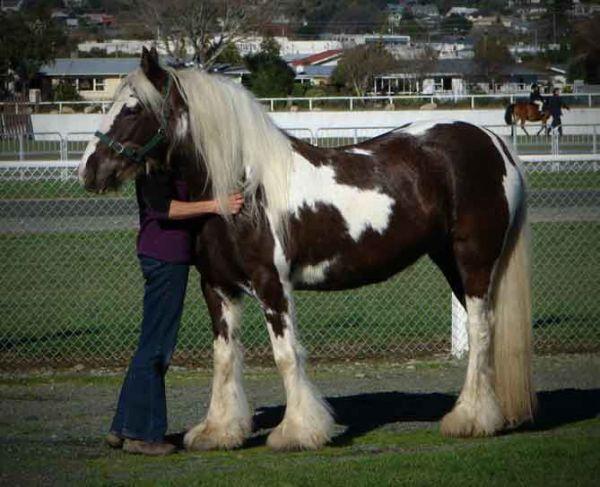 © Brightwater Gypsy Vanners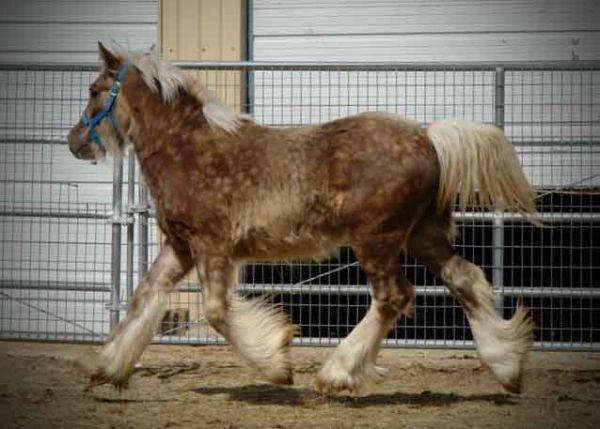 © Desert Jewel
Truffles 2008 colt, The Chocolatier as a yearling in the US.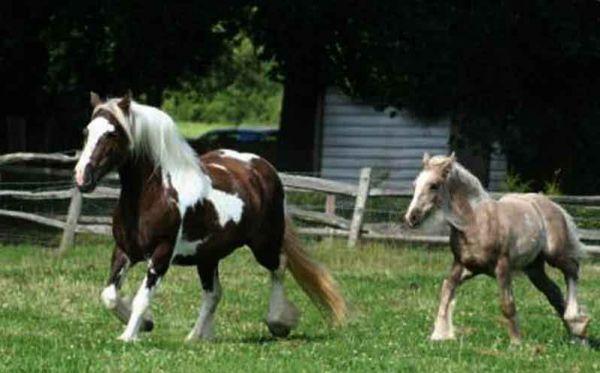 © Clononeen Farms
and here in the UK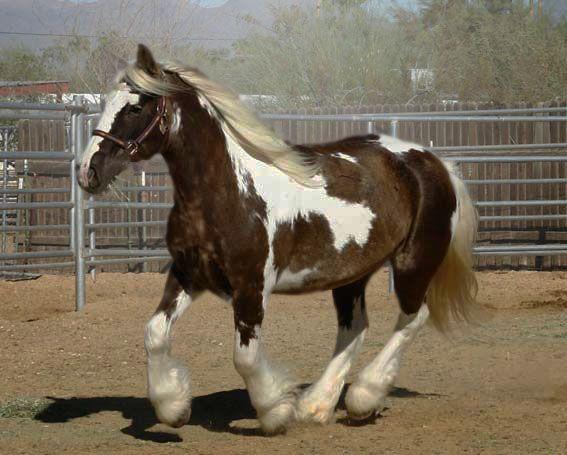 © Desert Jewel
In the US...bit lighter in condition with her feather burnt off.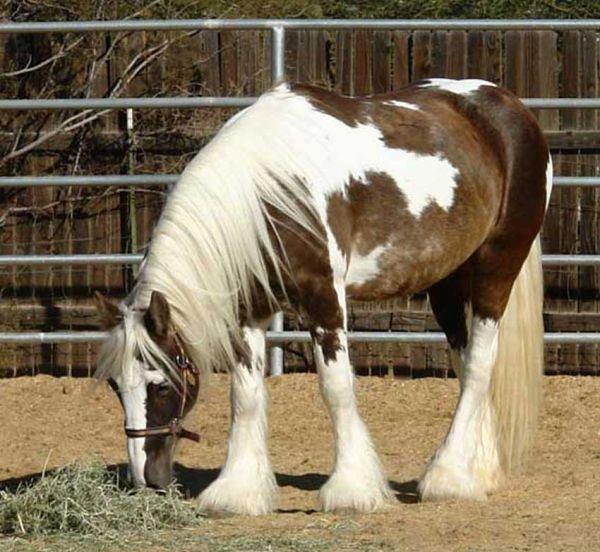 © Desert Jewel
© Desert Jewel
© Desert Jewel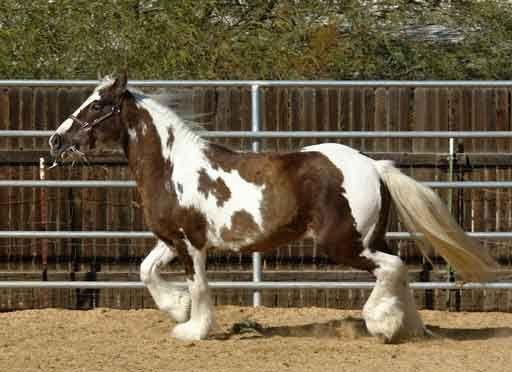 © Desert Jewel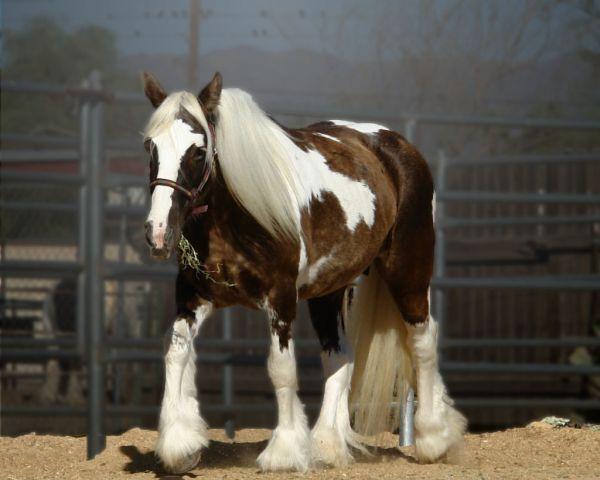 © Desert Jewel