K 2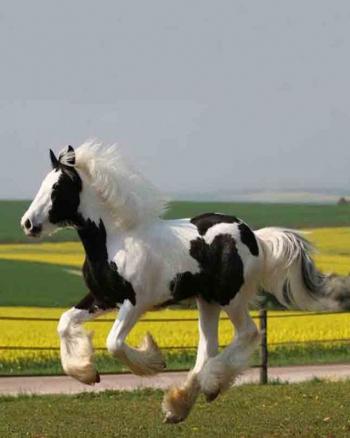 May 2008 - EMH 16 hands
EE, TT,
Sire: Chance DNA verified
Dam: It's Howdy

SOLD to Australia - Gelding
K2 was our newest up and coming young star, but sadly he is now being offered for sale. WHY everyone is going to ask, as he is standing at 15.3 as a 3 year, is homozygous for tobiano, has incredible feather, bloodlines with a body that is just beginning to fill out and is as sweet as sweet can be. Simply because......he is cryptorchid......i.e. his testicles never descended at all. I am really gutted and wonder if I should be breeding guppies! Oh well....c'est la vie. Anyway thought of keeping him myself as a riding gelding, but right now I need to downsize so I actually have a life again. I have plenty of other horses to ride and you can only ride one as they say.

His sire is the famous and breath taking Chance of Domaine du Vallon in France and his dam, Its Howdy, stands at 15.1 herself, both registered with the French organisation over there. He has come from some of the best bloodlines possible and are well sought after. His half sister is our lovely Grand Duchess.

So here is a one in a lifetime opportunity to purchase a stunning riding gelding that is ready to go with all the height that you need. Gypsy Vanners this tall are hard to come by and he will make an excellent horse for dressage and could be brought on for eventing as well. He is the only purebred colt that has any substantial height for all you big horse lovers out there and no waiting for him to mature. He is ready to go now.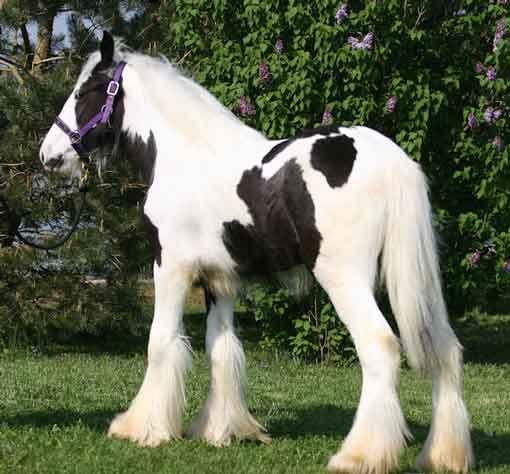 only a young yearling here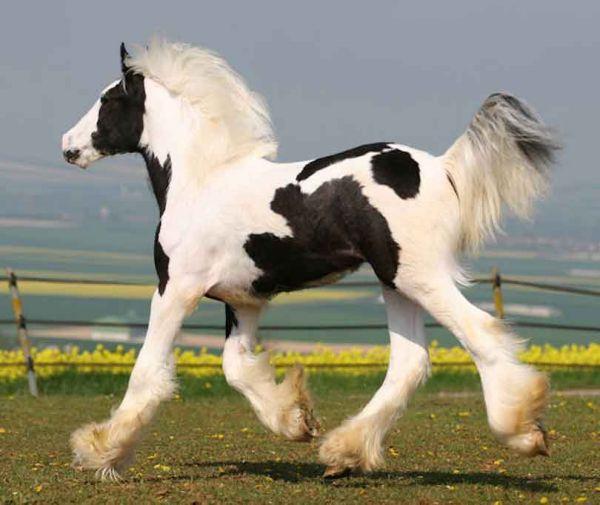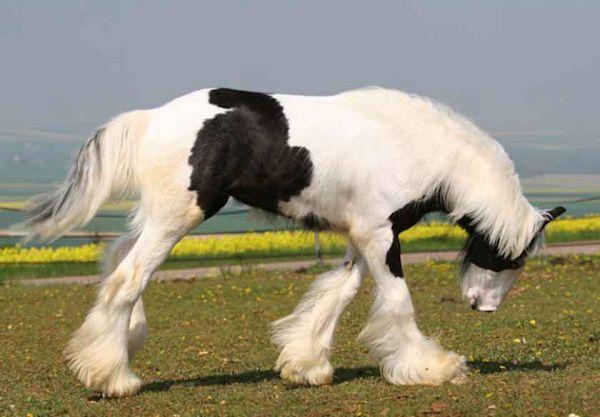 Fantastic feather for such a young one.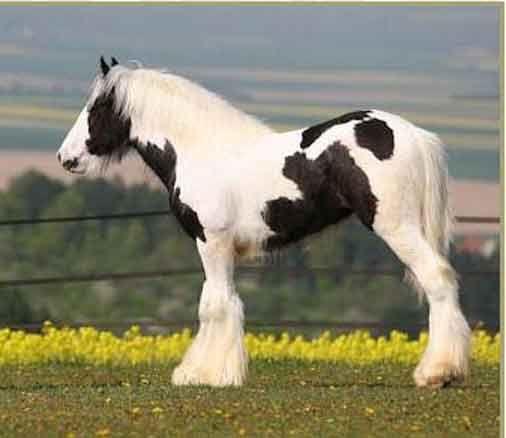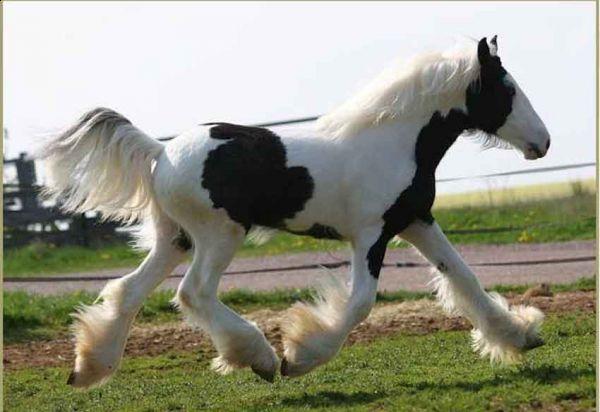 Great movement, K-2 will make some very nice sport horse crosses.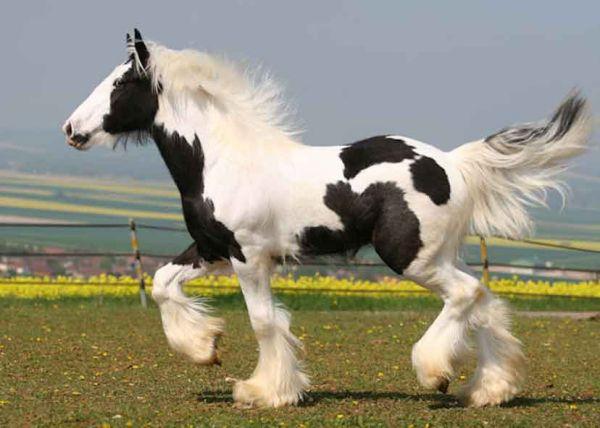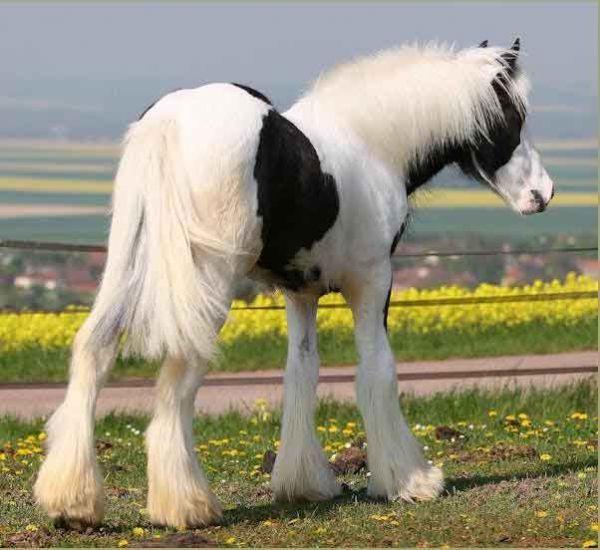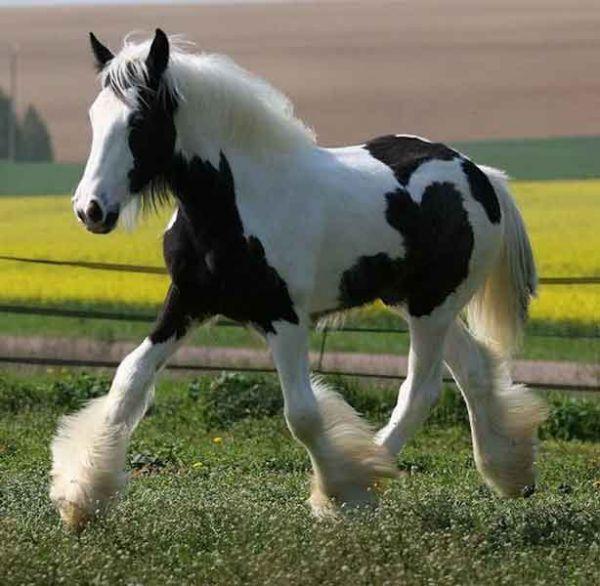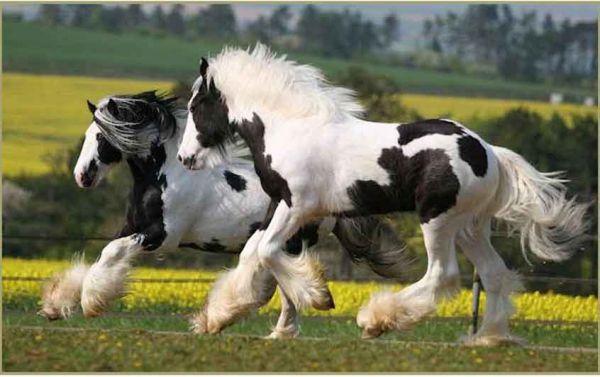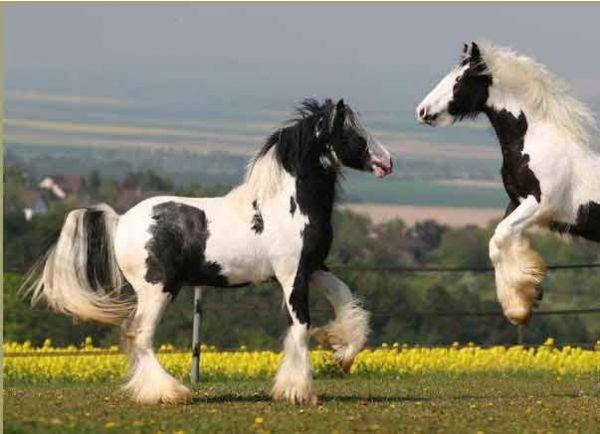 Love this shot!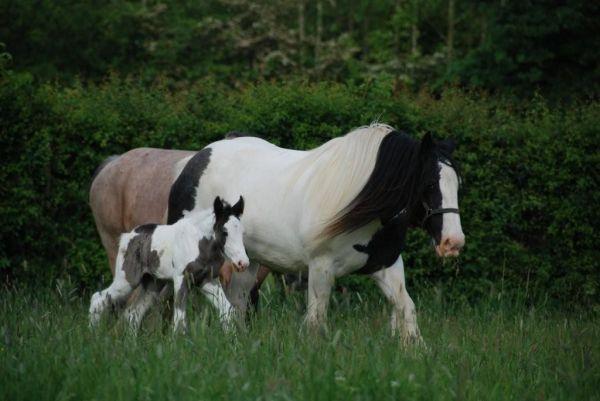 K2 Dam It's Howdy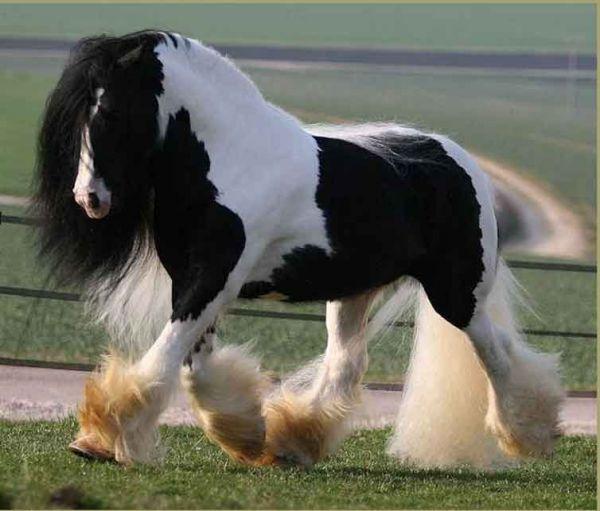 Chance...K2's sire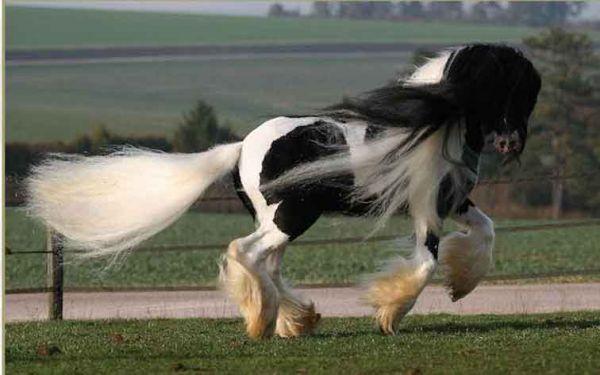 Hair, hair and more hair.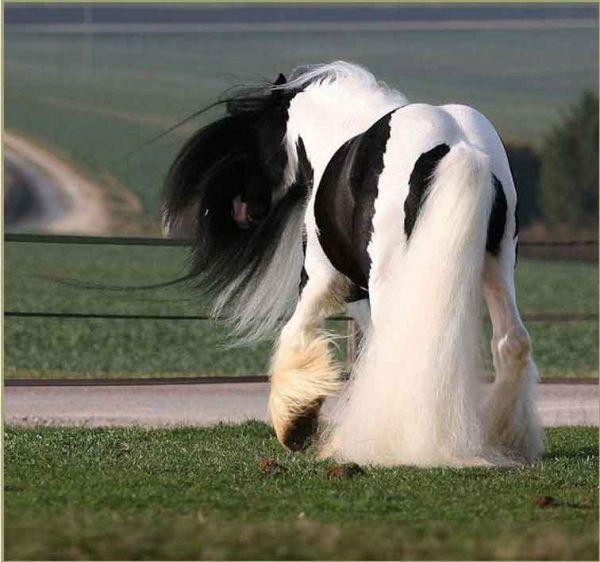 What a stunning horse....Chance....K2's sire