Brightwater Obsidian
GYPSY VANNER COLT
Black & White Tobiano
November 4 2016
EMH 14.3
EE Tt

****SOLD****
gelding
$8000

Sire: Mr. Beau Jangles
Dam: Circus Girl

DNA Parentage verified
Approved Home Only

Bright water Obsidian, aka Sid was born jet black and will end up jet black once he has passed through both his 2 winter coats. It is the longer hairs that are growing that have been bleached by the sun that causes the brown look. We believe that he will be as every bit as tall as his half-brother, Brightwater Ring Master, who is now in Australia and standing at 14.2 at 18 months old. There seems to be something in Circus Girls back breeding with height. Sid has the long legs and is now starting to fill out and will be one flashy horse when mature with his 4 perfect white socks, lots of black with electric white markings splashed about. We reckon he will make a very good horse in dressage.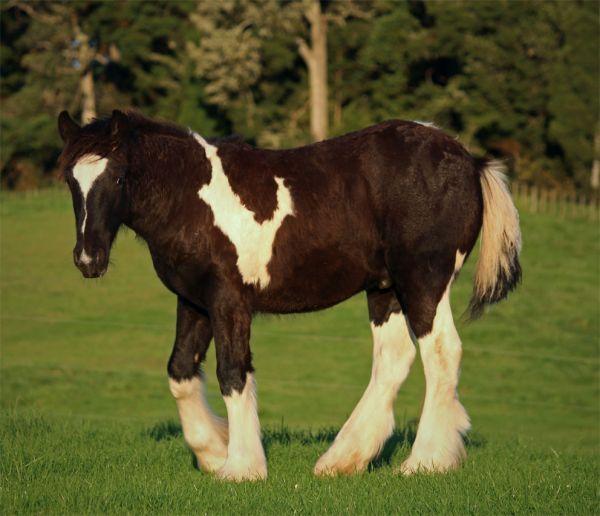 © Brightwater Gypsy Vanners
5 months and shaping up very nicely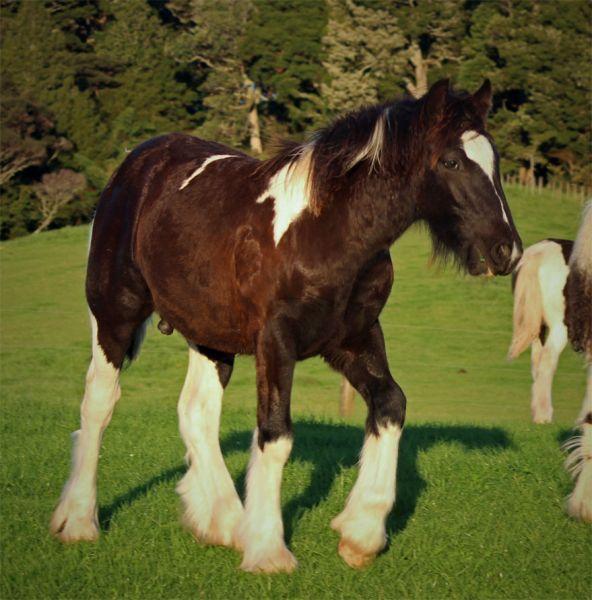 © Brightwater Gypsy Vanners
Like Ring Master Sid is very friendly and seeks out pets and scratches.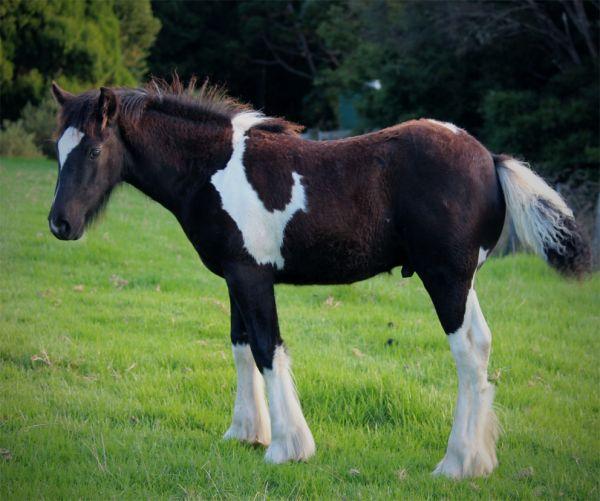 © Brightwater Gypsy Vanners
3 months with a very pretty head
© Brightwater Gypsy Vanners
just born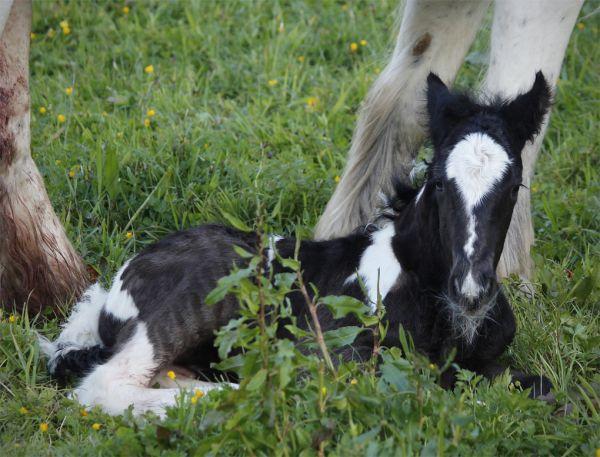 © Brightwater Gypsy Vanners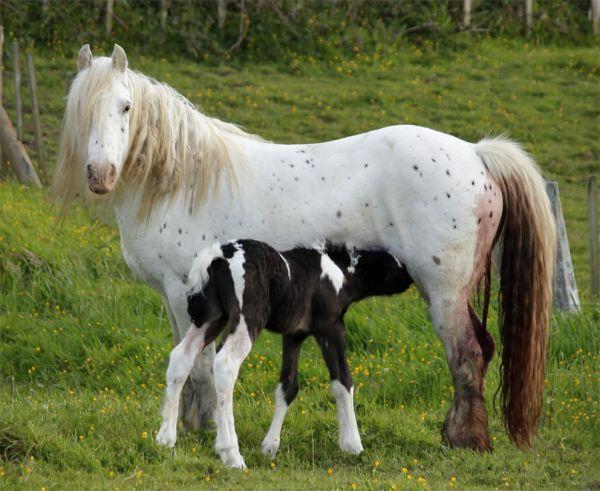 © Brightwater Gypsy Vanners
with his dam Circus Girl. More photos of this beauty here