Brightwater Tiger Lily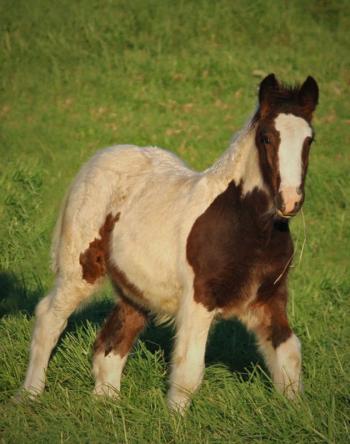 GYPSY VANNER FILLY
Sooty Bay & White
December 21 2016
EMH 14.3
Ee Aa Tt

RETAINED

Sire: Mr Beau Jangles
Dam: Brightwater Annelisia

DNA Parentage verified


Brightwater Tiger Lily is not only going to be as smart and good looking as her dam, but it seems that Brightwater Annelisia may be homozygous for the sooty gene as she has passed it on to all 3 of her foals to date. Tiger Lily was no exception and just before her winter coat started to grow more she turned a very dark bay, almost black. She will outgrow her dam like her full brothers have and hit the high 14 hh mark and once again like her full brothers has incredible feather coming off the knees. Annelisia has been an incredible prepotent mare and she is from Grand Duchess who has proven herself as a prime producer. That does not surprise me considering she is out of Chance from Domaine du Vallon. Tiger Lily is being retained for Tuscan Blue and hoping that sooty gene gives us darker palominos and buckskins. She will be one to watch mature in future years and is a very promising young filly.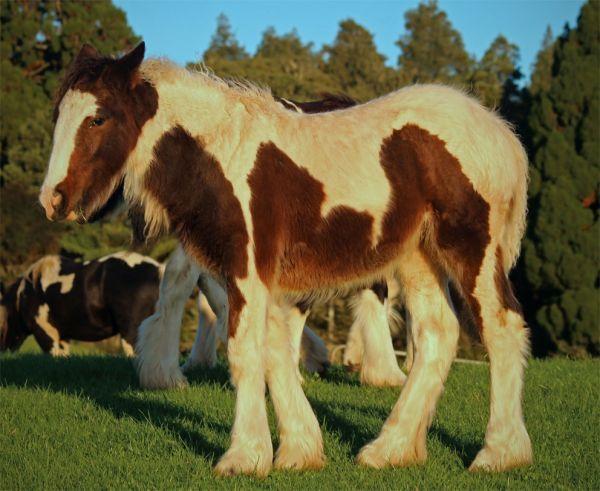 © Brightwater Gypsy Vanners
4 months and ohh la la...she will be heavy and her winter coat has set in causing her to lighten up again.
© Brightwater Gypsy Vanners
enjoying a romp with her best buddy Thistle
© Brightwater Gypsy Vanners
with her half sister Brightwater Thistle, good chest of this gal
© Brightwater Gypsy Vanners
2 months - you can see she has gone dark now after shedding out her foal coat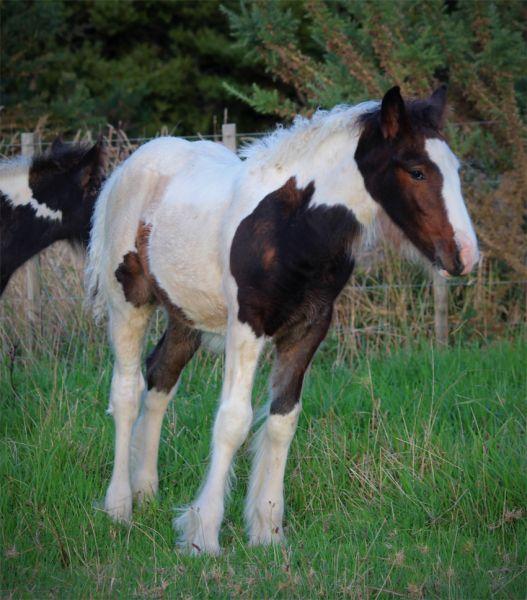 © Brightwater Gypsy Vanners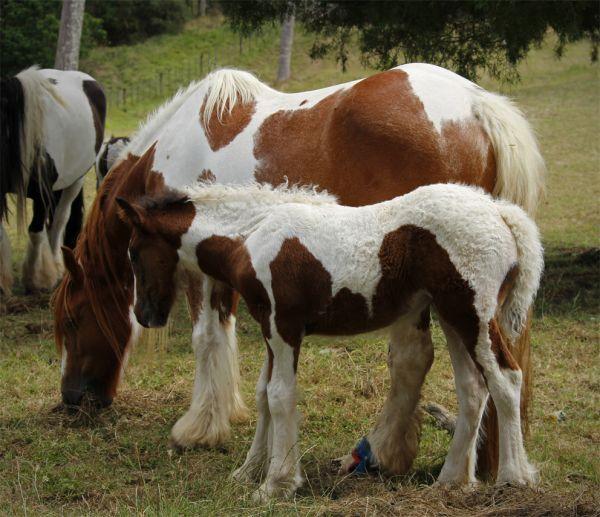 © Brightwater Gypsy Vanners
1 month now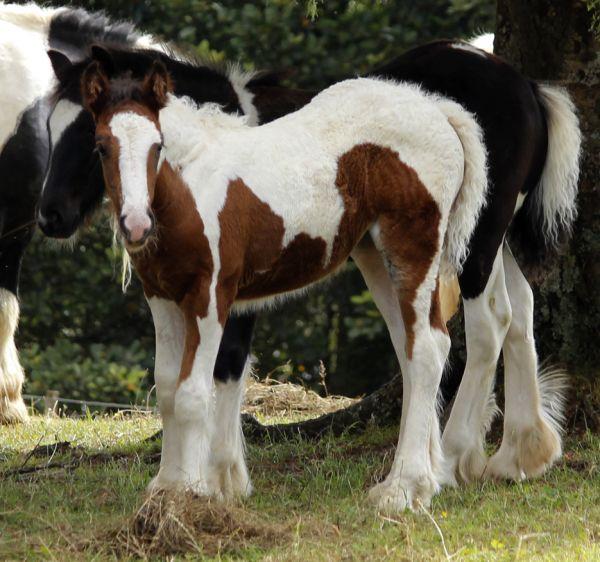 © Brightwater Gypsy Vanners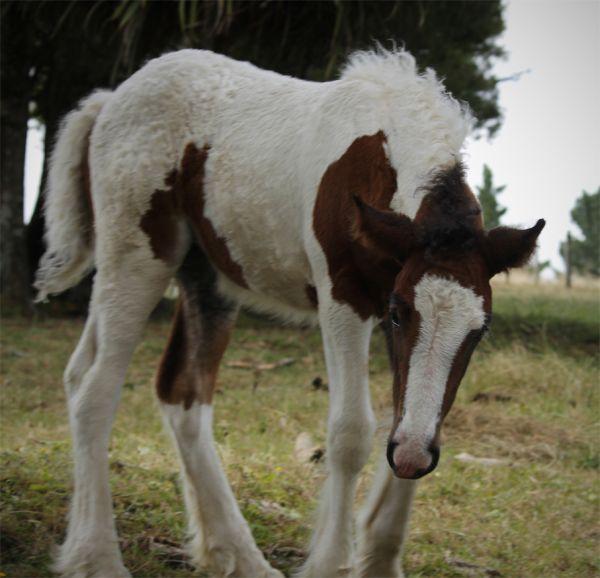 © Brightwater Gypsy Vanners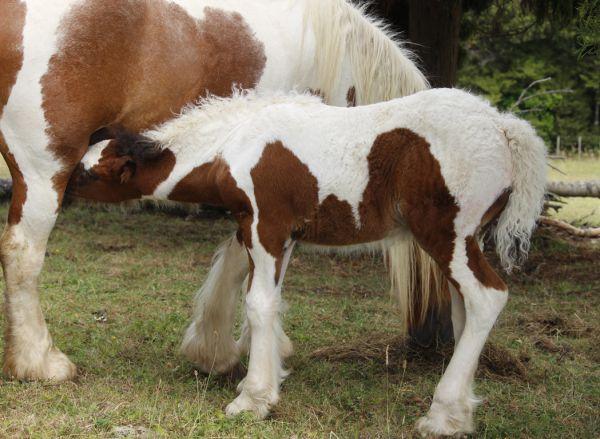 © Brightwater Gypsy Vanners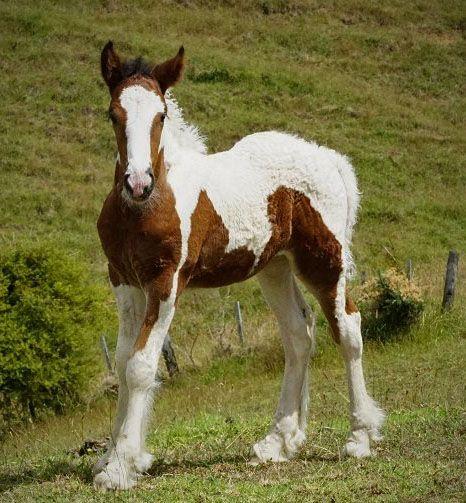 © Nichola Carter
3 weeks and thank you Nichola for taking her first pictures, she is all legs and feather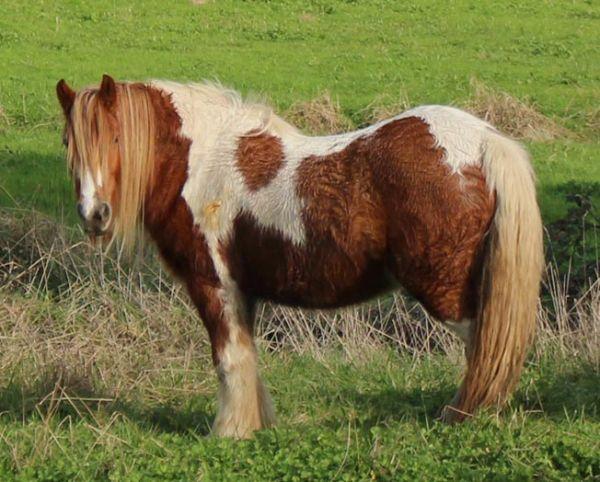 © Brightwater Gypsy Vanners
Her dam Brightwater Annelisia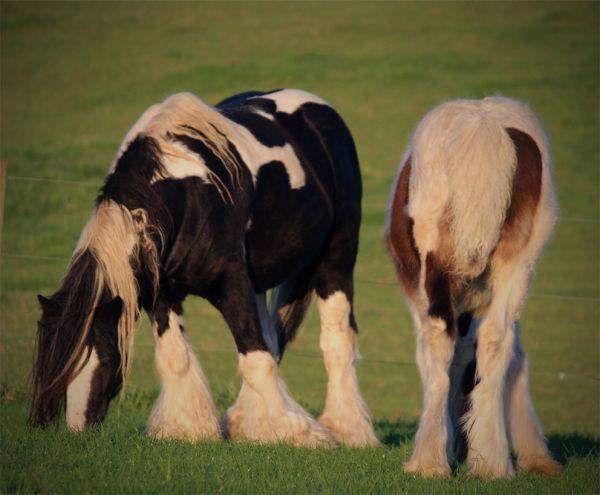 © Brightwater Gypsy Vanners
with her sire Mr. Beau Jangles