Brightwater Dundee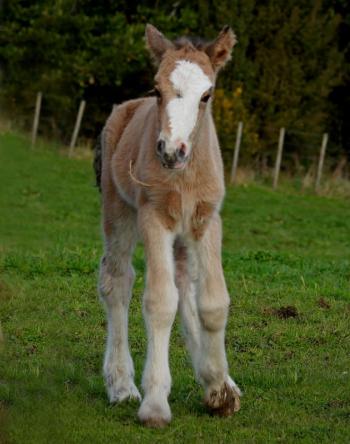 GYPSY VANNER COLT
Solid Buckskin
September 1 2016
EMH 14
Ee Aa CRn

Possibly for sale but only to the right home

Sire: Tuscan Blue
Dam: TP Appleby


Brightwater Dundee was a huge surprise from Appleby. Not only a solid, but a darker buckskin colouring with 2 black front feet that we had no idea of, until 4 months later. He is growing into one fine lad and he is the favourite and pick of the herd as a top notch young colt. I really can not fault this boy and he was sold as a gelding, but they changed their minds and we have been the winners out of this one. He will be retained as a future stallion with Brightwater and I can hardly wait to see what he puts on the ground as his back breeding is some of the best in the UK. He will go well with many of our mares, but particularly our homebred solid gals out of Mr. Beau Jangles. I look forward to seeing his progeny in future years to come!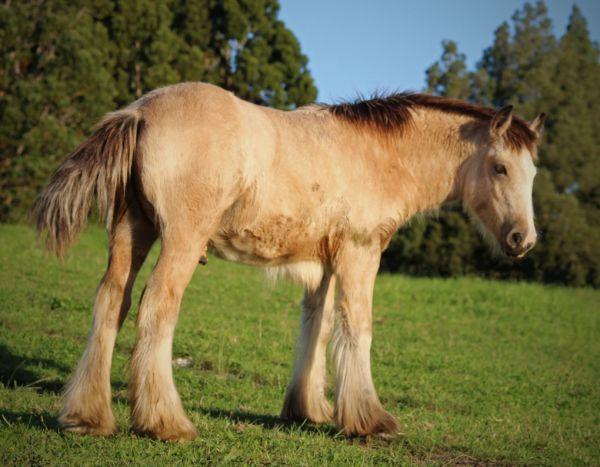 © Brightwater Gypsy Vanners
only 6 months and he is stealing hearts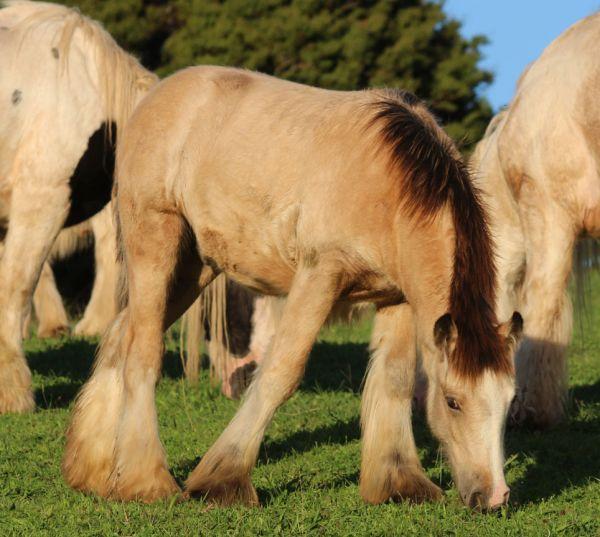 © Brightwater Gypsy Vanners
and excellent feather at 6 months, more than some mature stallions and he has surprised us all with 2 black feathered feet starting to appear.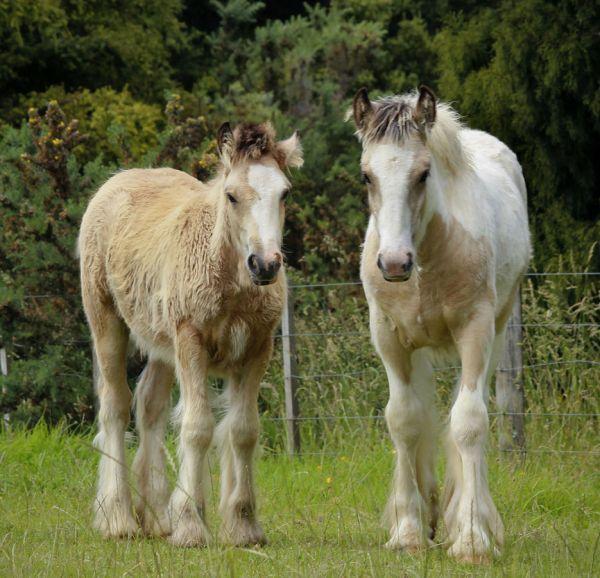 © Brightwater Gypsy Vanners
with his half brother Brightwater Tuscan at 3.5 months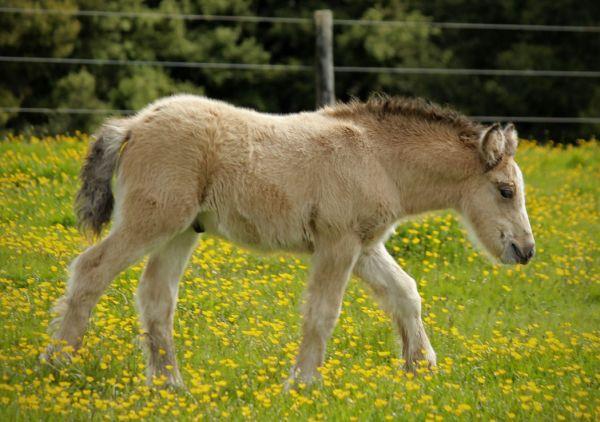 © Brightwater Gypsy Vanners
6 weeks - excellent top-line, sweet head, short coupled, strong quarters, what else can I ask for.....oh yeah little ears!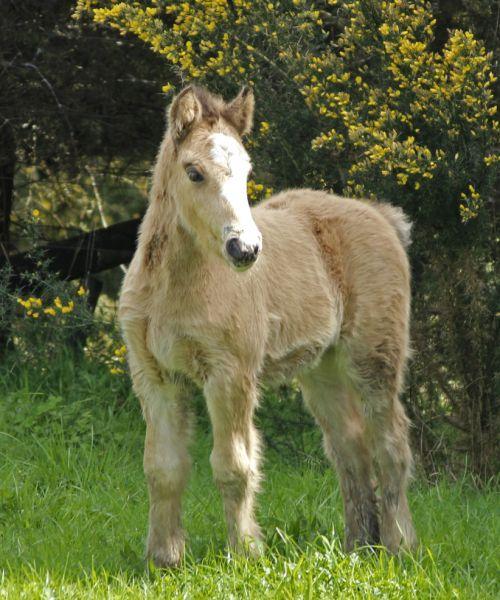 © Brightwater Gypsy Vanners
3 weeks old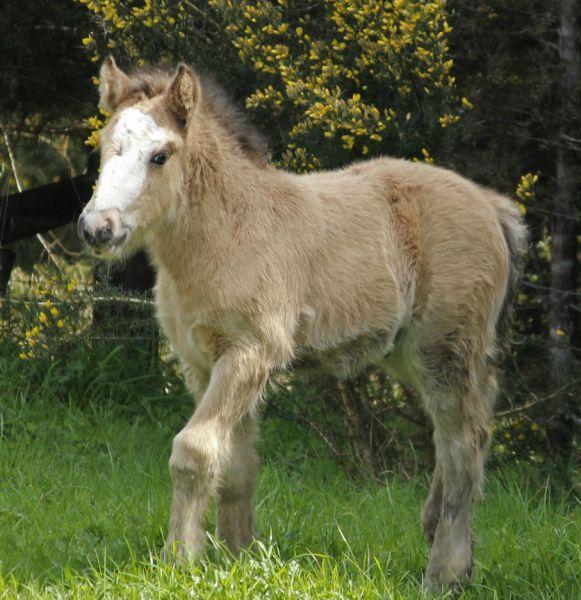 © Brightwater Gypsy Vanners
sweet face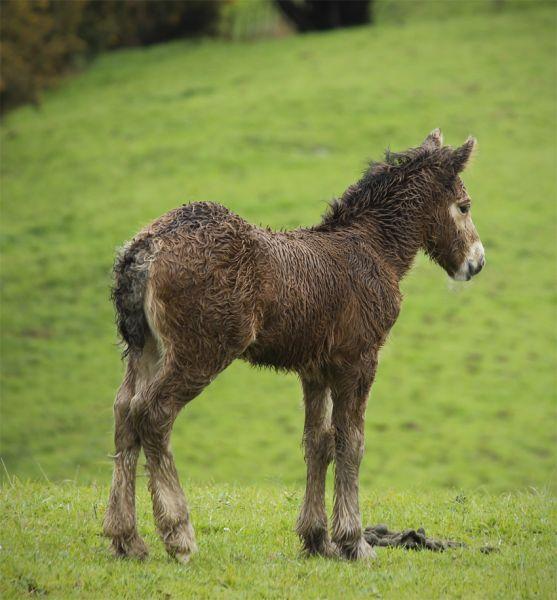 © Brightwater Gypsy Vanners
funny picture as soaking wet and looks a bit like pretty donkey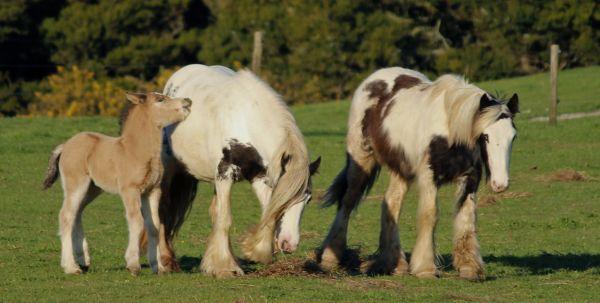 © Brightwater Gypsy Vanners
lovely to see that Appleby still welcomes Tigger, her last years foal, in with her mini herd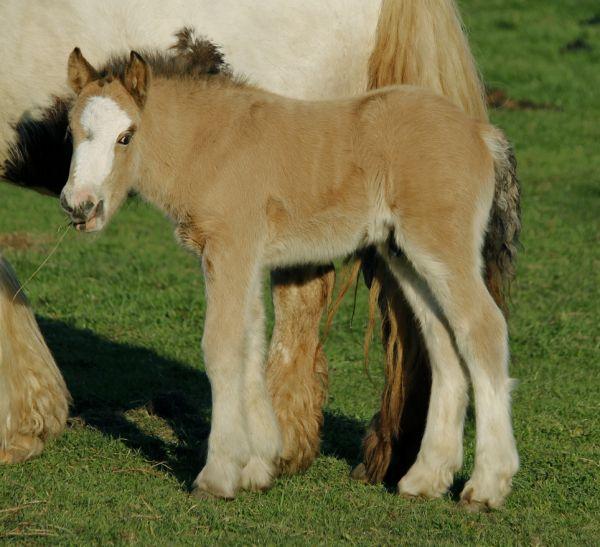 © Brightwater Gypsy Vanners
2 weeks - seriously short coupled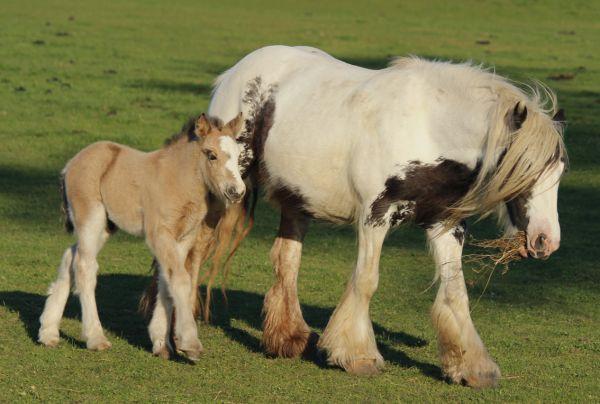 © Brightwater Gypsy Vanners
with his dam Tom Price's Appleby, from some amazing lines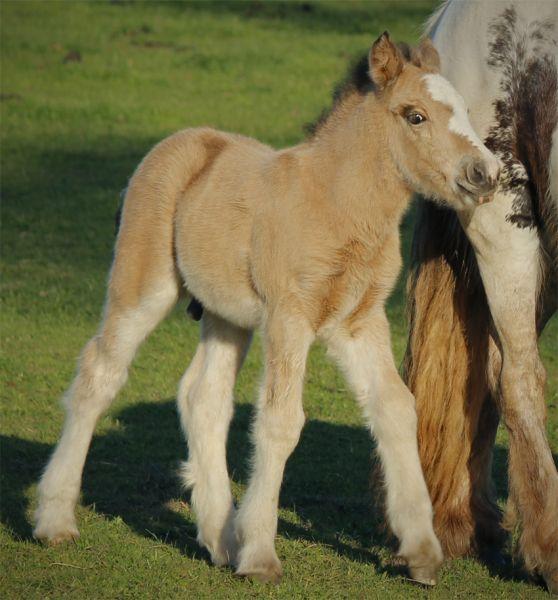 © solid buckskin gypsy vanner stallion
the day he was born and what a cracker, we knew he was going to be special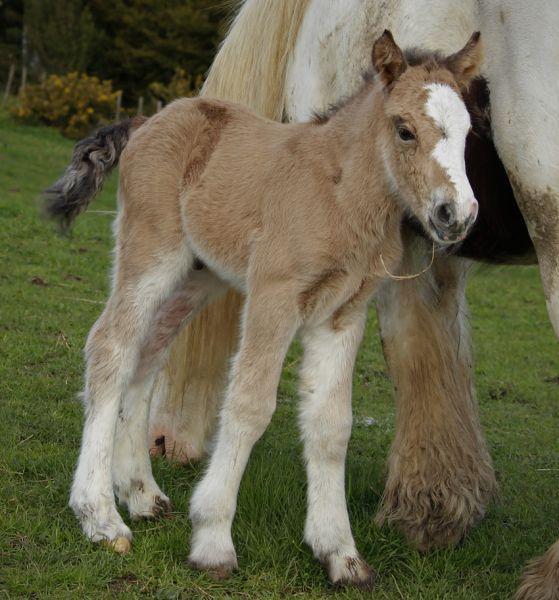 © Brightwater Gypsy Vanners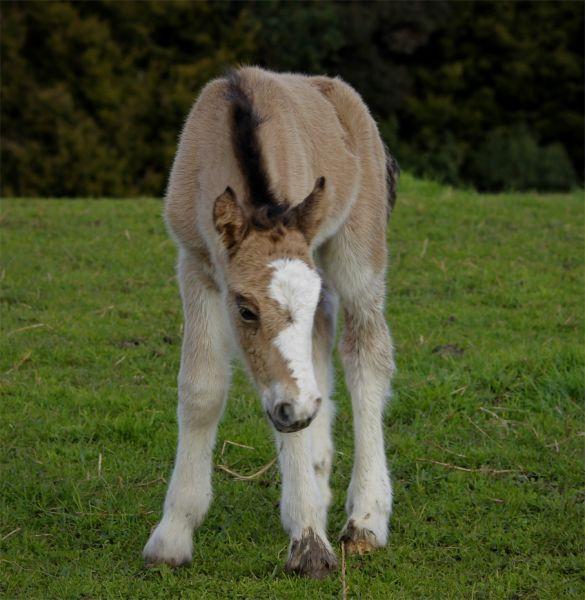 © Brightwater Gypsy Vanners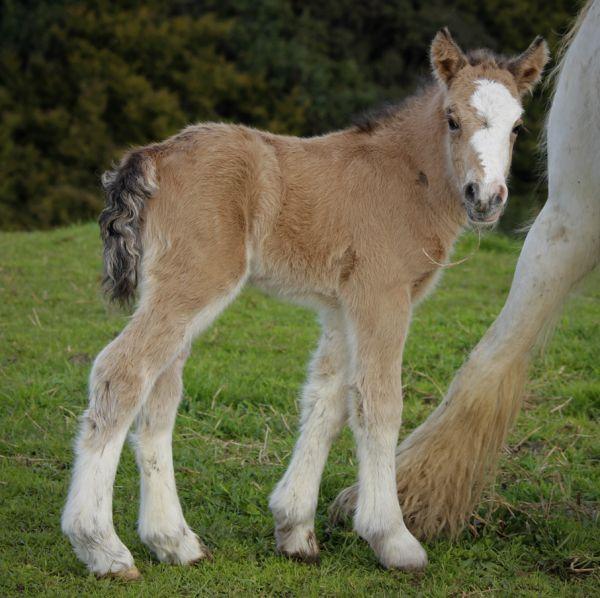 © Brightwater Gypsy Vanners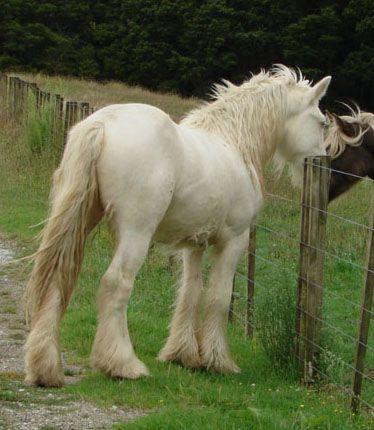 © Brightwater Gypsy Vanners
Dundee's Sire Tuscan Blue
© Brightwater Gypsy Vanners
Dundee's Dam TP Appleby