Brightwater Ajax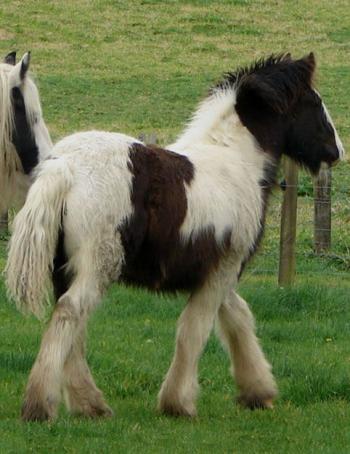 Brightwater Ajax
GYPSY VANNER COLT
Black and White Tobiano
December 30 2012
EMH 14.2
Ee Tt

****SOLD****
gelding


Sire: Mr. Beau Jangles*
Dam: Harkaway Quince*

DNA Parentage verified*
Paternal Grandsire: Tom's Horse*
Paternal Grand-dam: Second to None*
Paternal Grandsire: Lenny's Stallion*
Maternal Grand-dam: Harkaway Tansy*
DNA Parentage verified*

Brightwater Ajax is going to be a big strapping lad and has huge promise for the future. Can't say enough about this boy as shown here at only 4 weeks old and he just gets better and better. He will be a showstopper and although he is for sale I am not fussed if he stays with us for a few years yet. Brightwater Ajax is now sold to a great home and will be gelded. Even so, he will be one to watch with his flashy movement and turn heads in the show ring.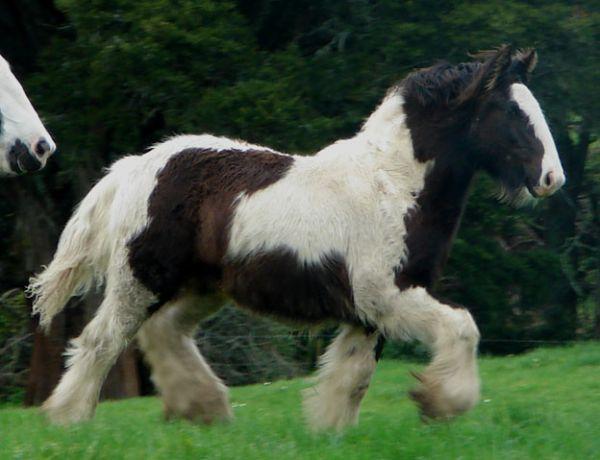 © Brightwater Gypsy Vanners
exceptional movement on this boy at 7 months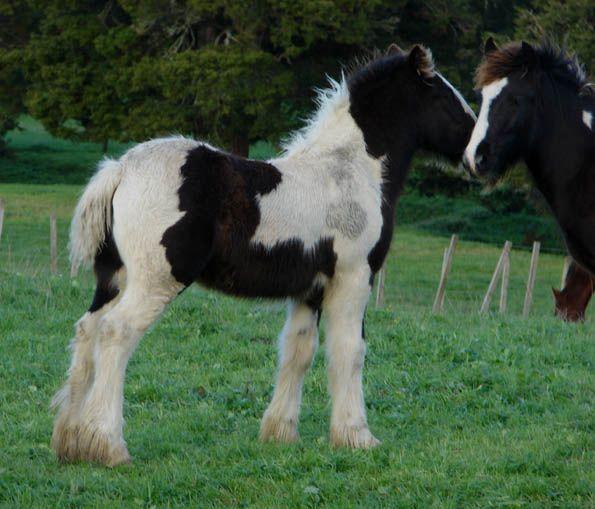 © Brightwater Gypsy Vanners
lovely shape and will be a looker when mature!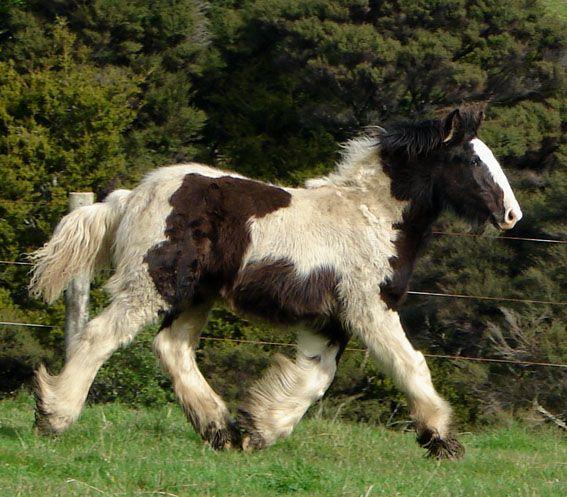 © Brightwater Gypsy Vanners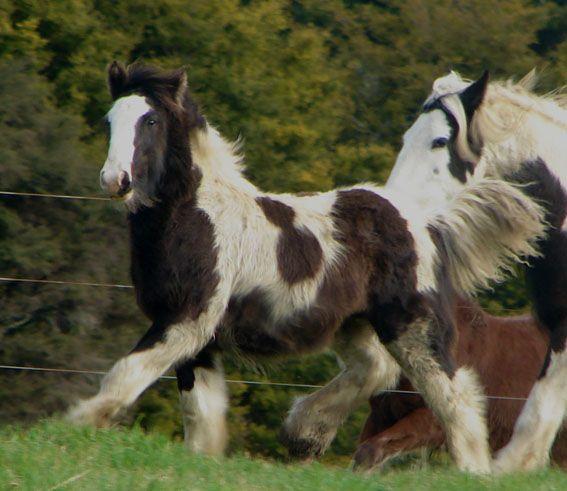 © Brightwater Gypsy Vanners
fabulous movement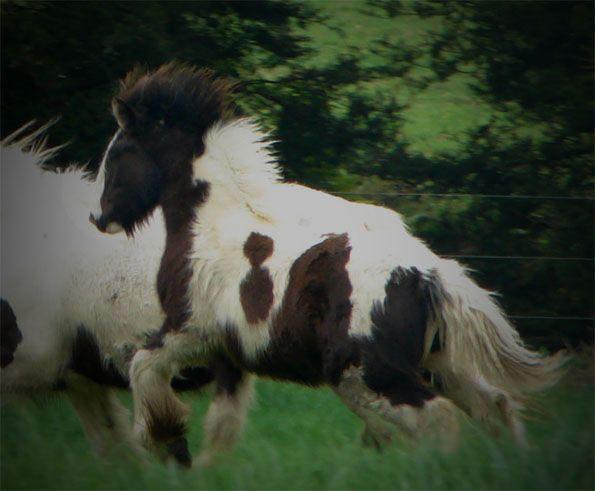 © Brightwater Gypsy Vanners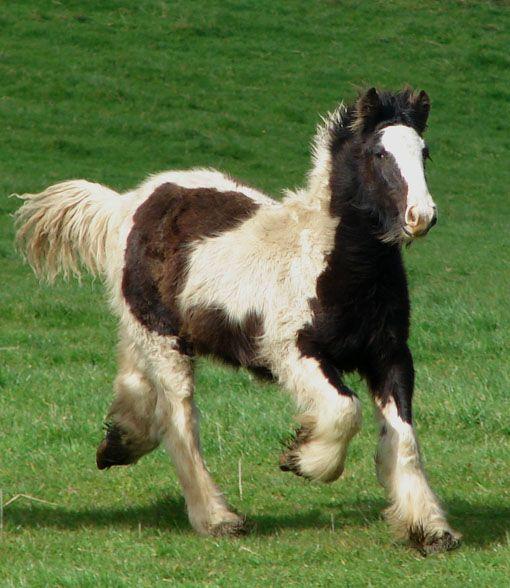 © Brightwater Gypsy Vanners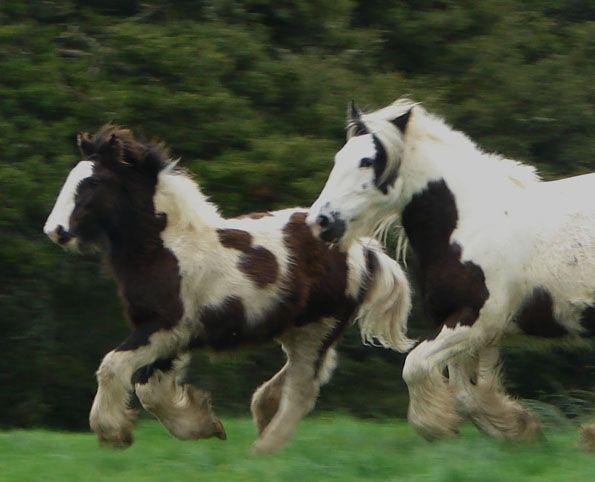 © Brightwater Gypsy Vanners
running with his dam Harkaway Quince
© Brightwater Gypsy Vanners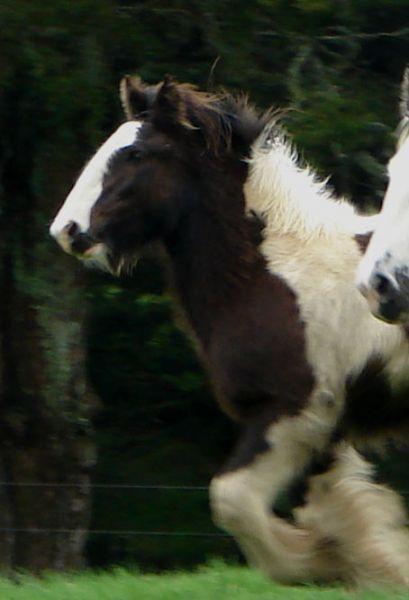 © Brightwater Gypsy Vanners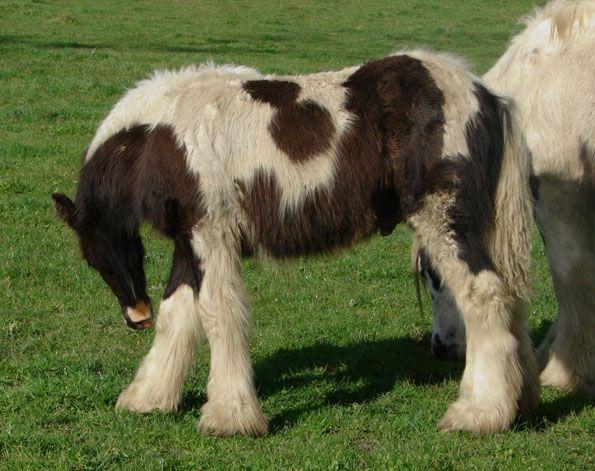 © Brightwater Gypsy Vanners
Ajax filling out to be a top quality colt at 6 months and chunky monkey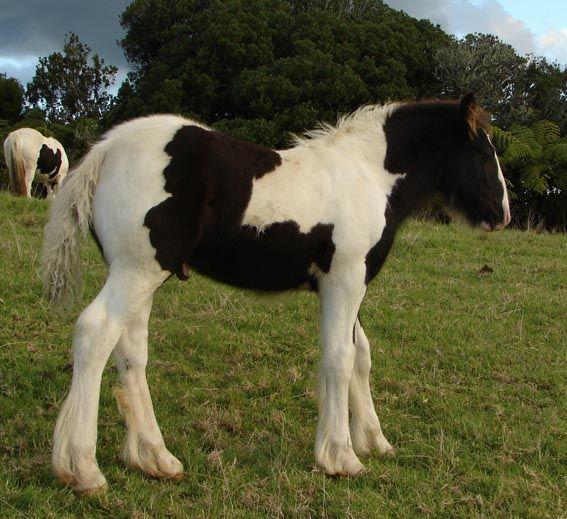 © Brightwater Gypsy Vanners
4 months old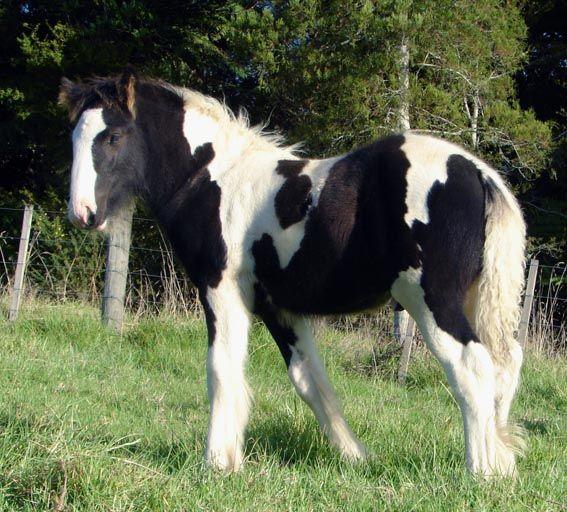 © Brightwater Gypsy Vanners
4 months old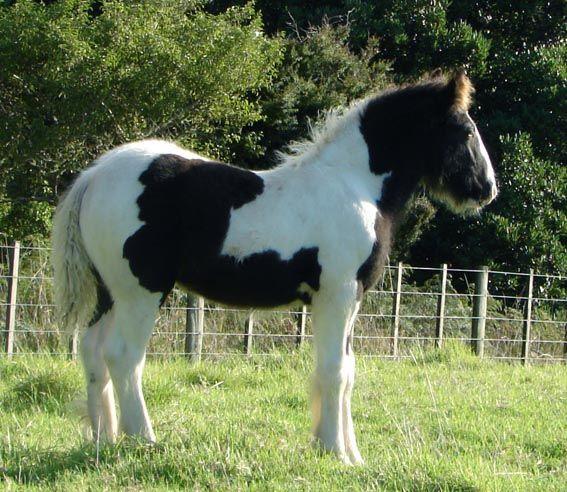 © Brightwater Gypsy Vanners
Brightwater Ajax at 4 months old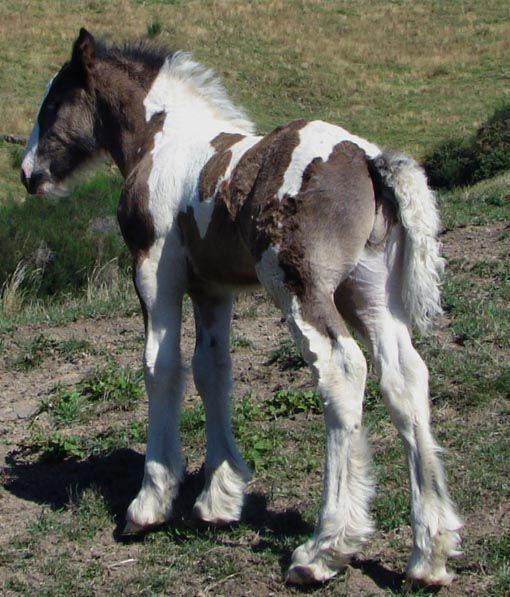 © Brightwater Gypsy Vanners
4 weeks now
© Brightwater Gypsy Vanners
4 weeks old
© Brightwater Gypsy Vanners
4 weeks old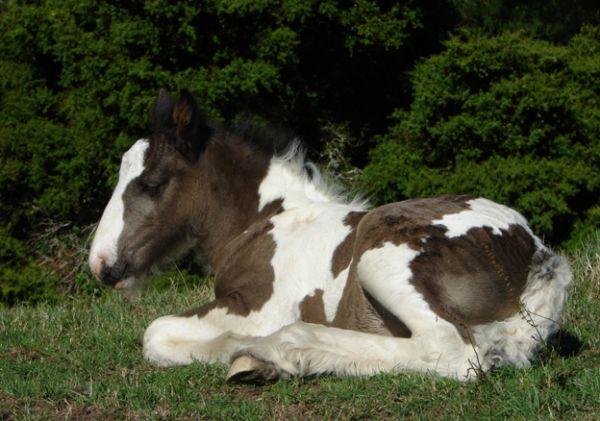 © Brightwater Gypsy Vanners
6 days old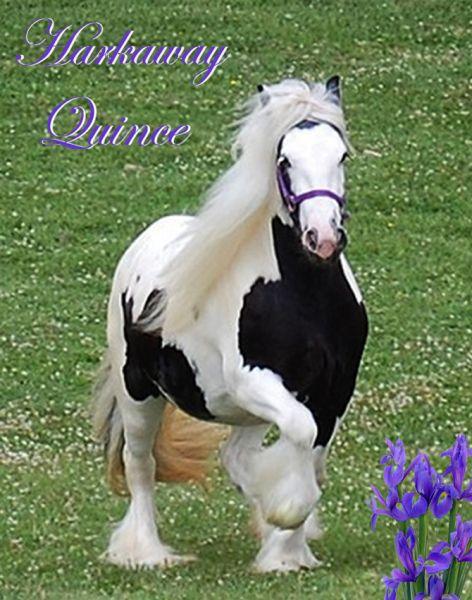 © Brightwater Gypsy Vanners
Ajax' dam Harkaway Quince standing at 15hh and 3 years old in this shot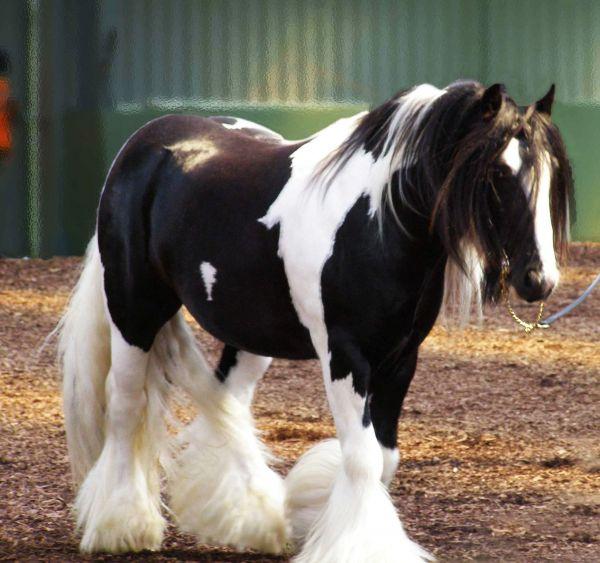 © Brightwater Gypsy Vanners
Ajaxs sire, Mr. Beau Jangles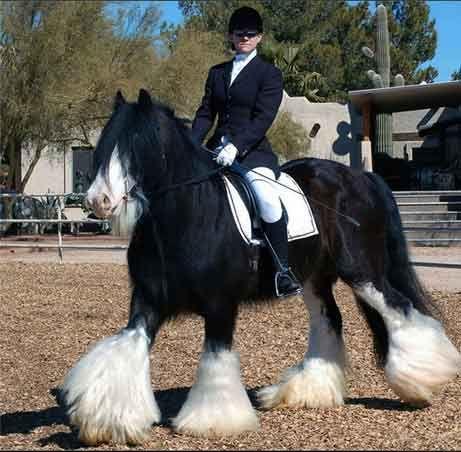 © Brightwater Gypsy Vanners
Ajax's uncle the famous Bear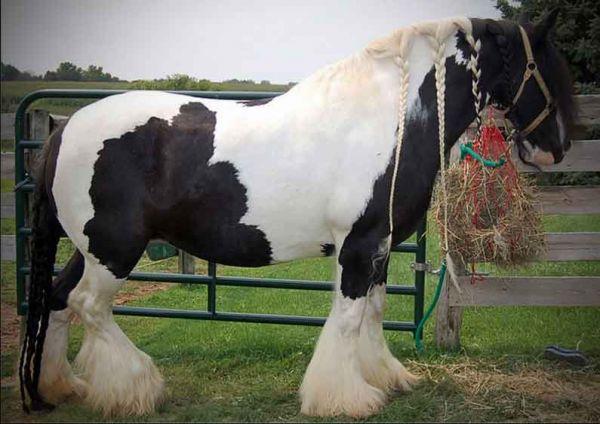 © Brightwater Gypsy Vanners
Ajax's maternal grand dam, Harkaway Tansy aka the Good Spot Mare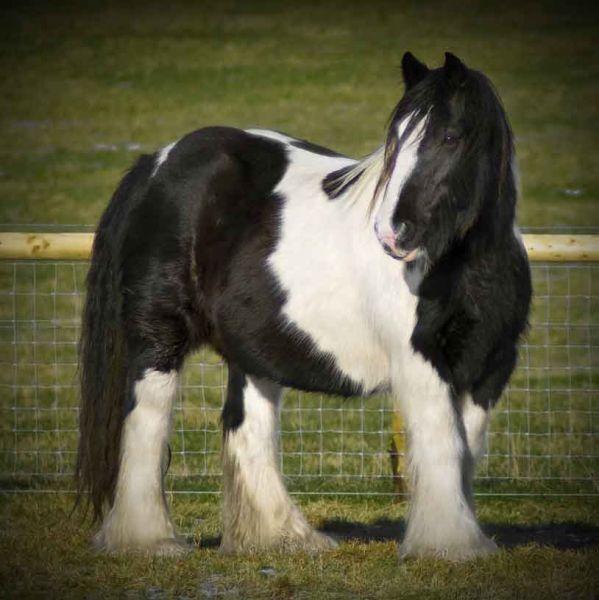 © Brightwater Gypsy Vanners
Ajax's paternal grand dam, Tom Prices Second to None